Yahboom Omibox Robot Kit Basic Course 3.3 Composer
1.Preparation
1-1. The position of the buzzer in the robot car
1-2. Learn how to use buzzer graphically program building blocks
1-3. Learn how to control buzzer play different tone form a song by graphical  programming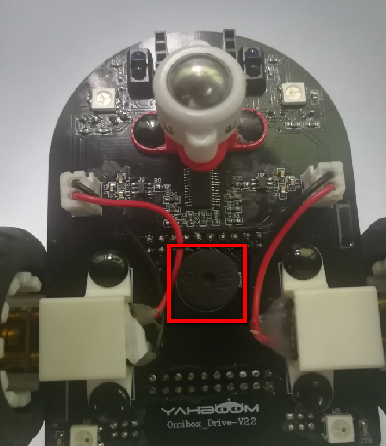 As shown in the figure above, we circled the red wire frame with a buzzer, and we can make it play music by programming.
2. Learning goals
In this lesson, we will learn how to use the buzzer on the Omibox and play song-《ducks》.
3. Search for blocks
The following is the location of the building blocks required for this programming.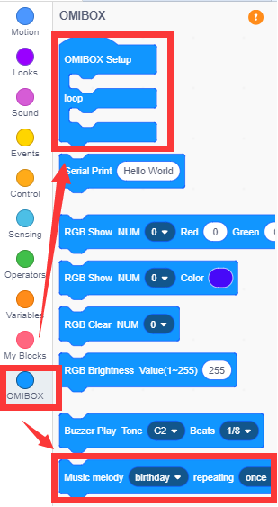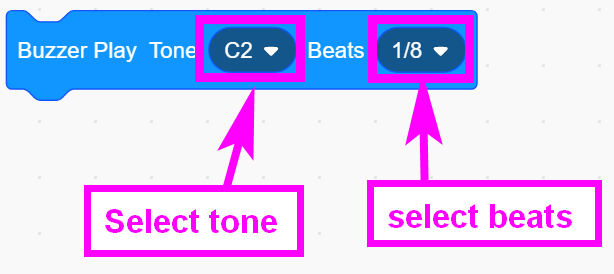 4.Combine blocks
Please refer to the Composer.sb3 file of this experiment.
5. Experimental phenomena
After the program is uploaded, the car will be powered up normally, and we can hear the buzzer playing "Ducks"
The code of the experiment: 3.Composer.rar