Yahboom Omibox Robot Kit Basic Course 3.10 LED matrix dynamic show 
1.Preparation
1-1. The position of the LED matrix in the robot car
1-2. Learn how to control LED matrix of robot car by  graphically programming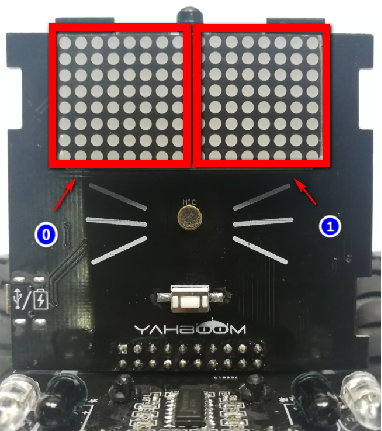 As shown in the above figure, the LED matrix of the Omibox robot consists of two dot matrixes, the No1 LED matrix on the left and the No2 LED matrix on the right.
2.Learning goals
In this lesson, we will learn to how use  LED matrix blocks and control the display dynamic pattern on the LED matrix screen.
3.Search for blocks
The following is the location of the building blocks required for this programming.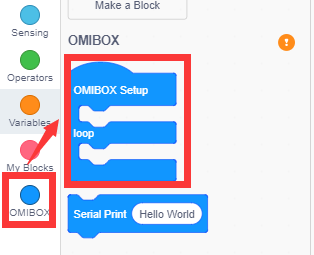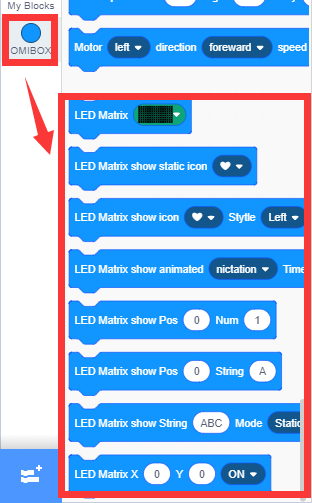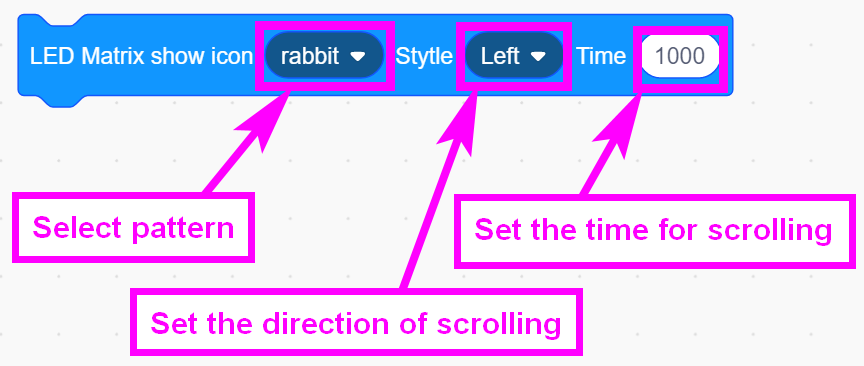 4.Combine blocks
The summary program is shown below: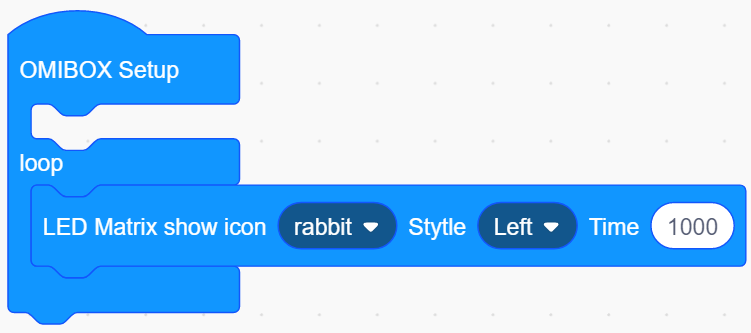 5.Experimental phenomena
After the program is uploaded, open the power of the robot car,  A rabbit pattern will scroll left on the LED matrix screen., as shown in the figure below.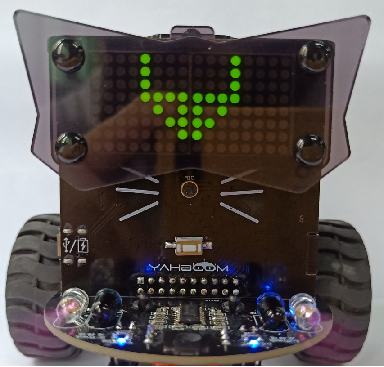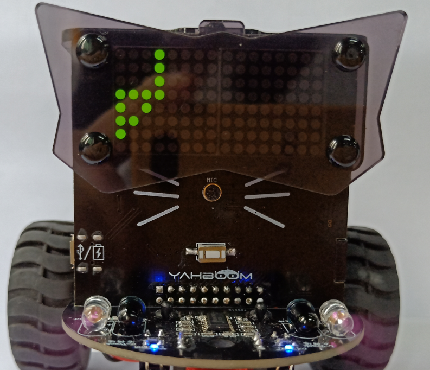 The code of the experiment: 10.LED matrix dynamic show.rar