Yahboom Omibox Robot Kit Expand Course 4.8 Dancer on the stage
1.Preparation
1-1. The position of the RGB lights, Buzzer, Motor in the robot car
1-2. Learn how to use RGB lights graphically program building blocks, Buzzer graphically program building blocks, Robot sport graphically program building blocks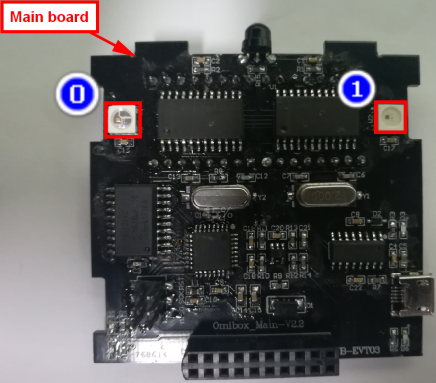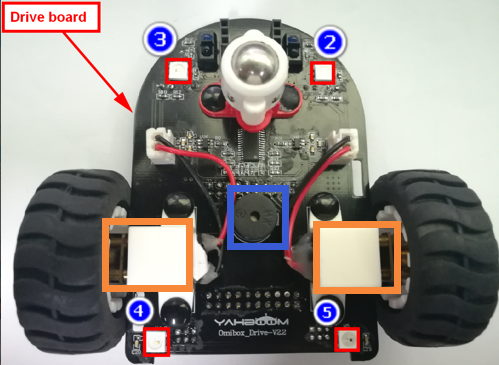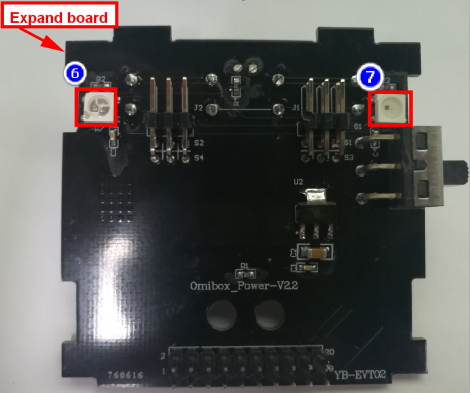 As shown in the above picture, we circled the white square with a red wire frame. This white square is the RGB light on the Omibox. We circled the buzzer with a blue wire frame. We circled the motor with two orange wire frame. We can control them by programming.
2.Learning goals
In this lesson, we learn how to make the Omibox programmable robot sing "Two Tigers" and complete the actions of forward, backward, turn left, turn right, etc., and the RGB lights emit different colors of light.
3.Search for blocks
The following is the location of the building blocks required for this programming.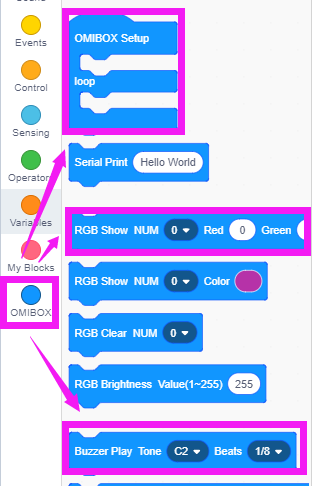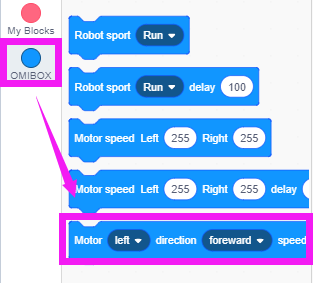 4.Combine blocks
The summary program is shown below: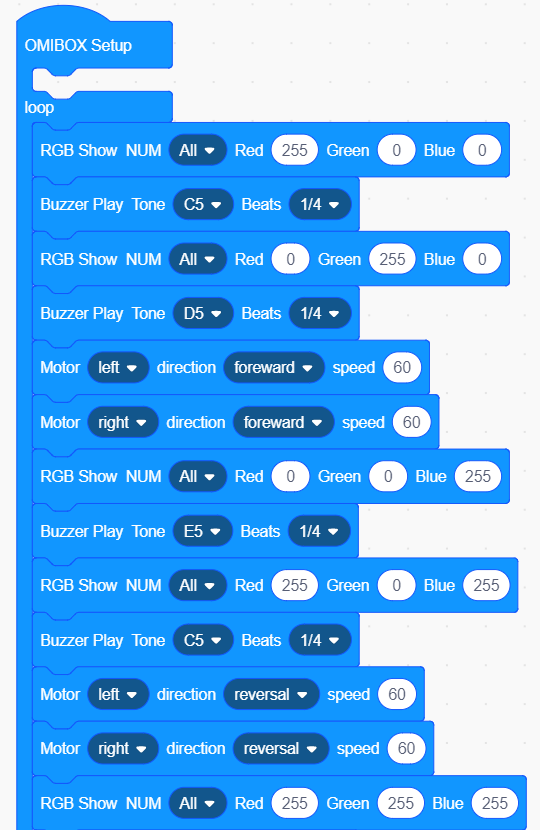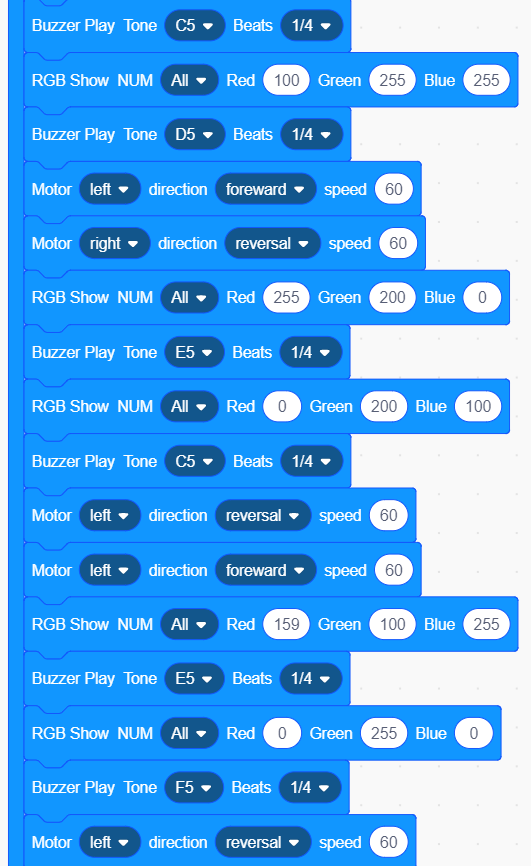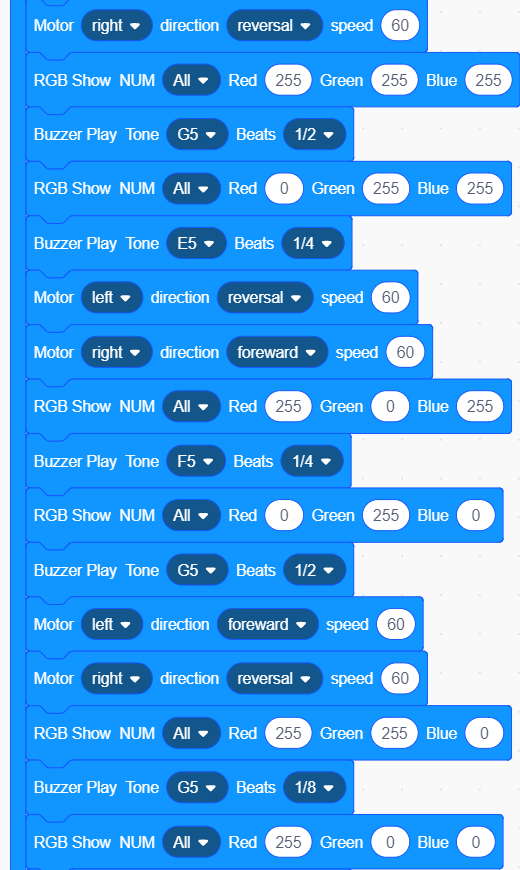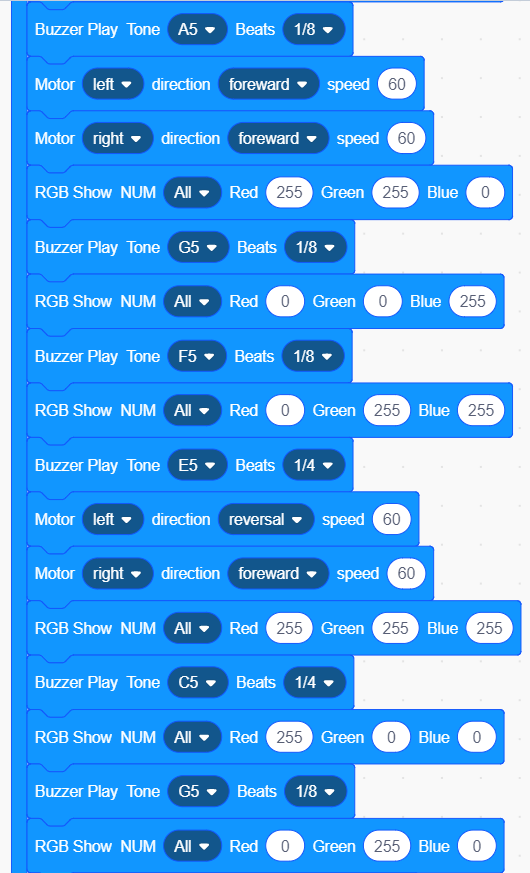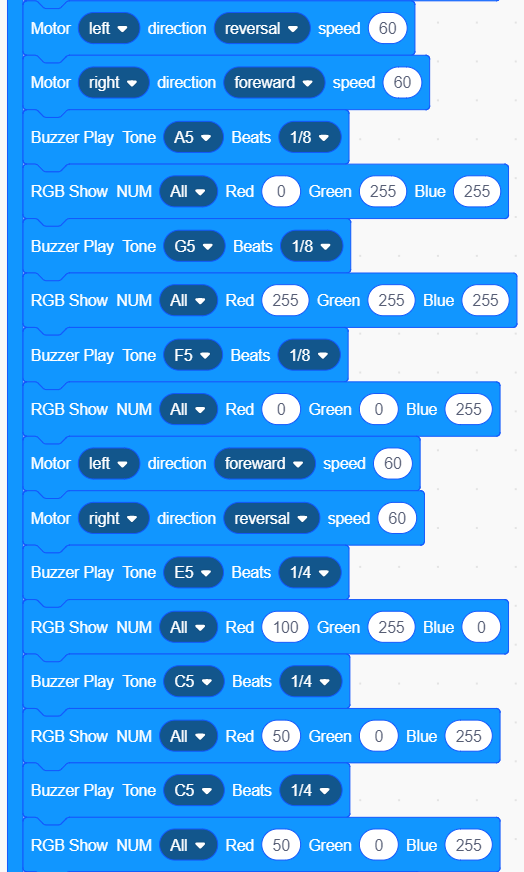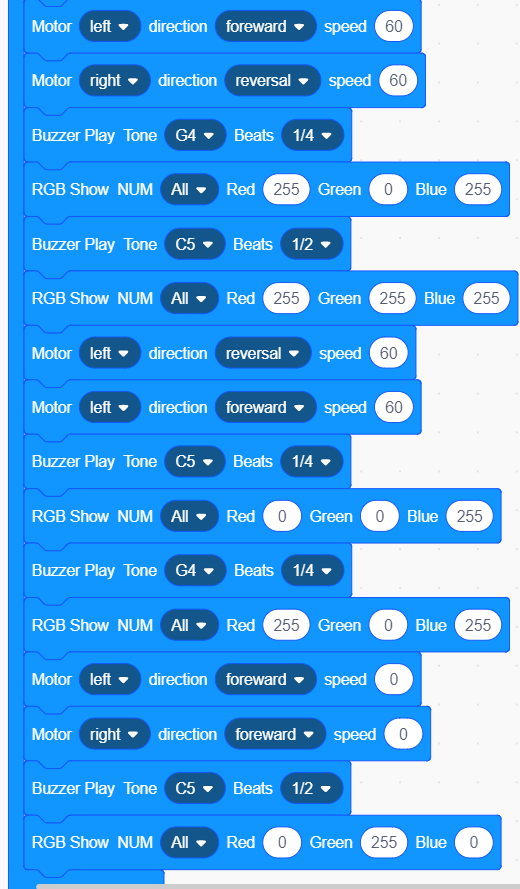 5.Experimental phenomena
After the program is uploaded, open the power of the robot. We can see that the Omibox robot car lights up the RGB lights of different colors, at the same time plays the song "Two Tigers", and completes the movements of forward, backward, turn left and turn right.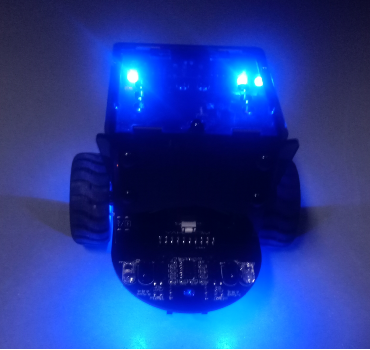 The code of the experiment: 8.Dancer on the stage.rar