1.Learning goals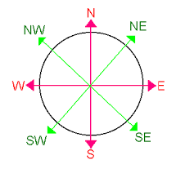 After downloading the program, the bit development board can be swung to the east, west, south, north, northeast, northwest, southeast, southwest eight different directions. You can see that no matter which direction the micro:bit swings, the pointer on the dot will point to this direction.
2.Preparation
Hardware:
●  Micro: bit Board X 1 
●  Micro USB Cable X 1
●  AAA batteries X 2
Then the micro:bit is connected to the computer through USB, and the computer will pop up a U disk and click the URL in the U disk to enter the programming interface.
3.Search for blocks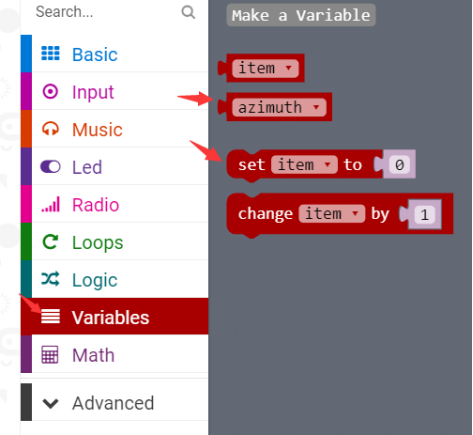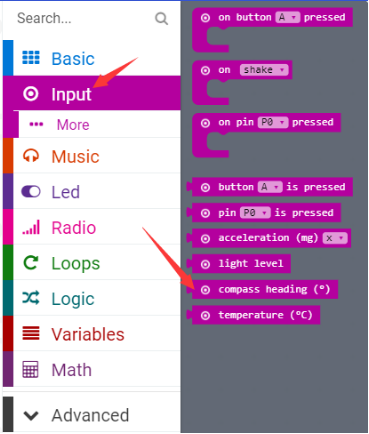 compass heading: "the direction of the compass",
In micro:bit, we use the degree to indicate its direction by default.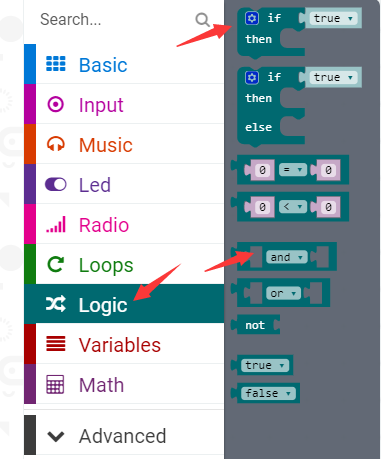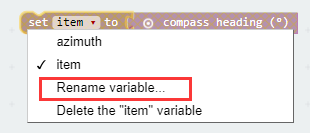 4.Combine blocks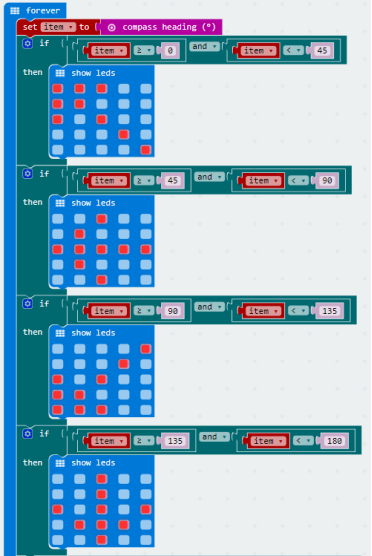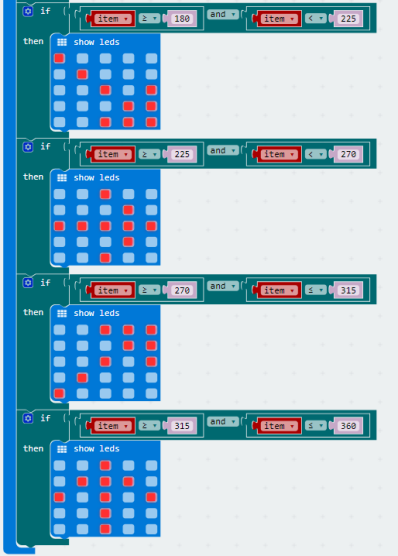 The code of the experiment: Lesson 5 Direction follower.rar