1.Learning goals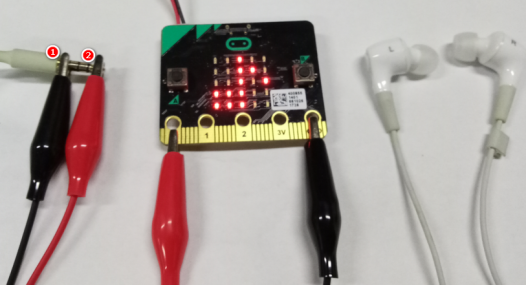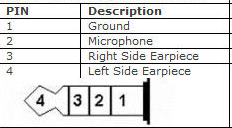 You need two crocodile clips and a pair of headphones for this experiment. First, the black crocodile clip is used to clamp the GND of micro:bit, and the black crocodile clip on the other side clamps the interface of the earphone.
Then use the red crocodile clip to clamp P0, and the other end clamps the interface of the earphone 2.After downloading the program, you can play music from the earphone.
2.Preparation
Hardware:
●  Micro: bit Board X 1
● Micro USB Cable X 1
●  Crocodile clip cable X 2
●  Headphones X 1
●  AAA batteries X 2
Then the micro:bit is connected to the computer through USB, and the computer will pop up a U disk and click the URL in the U disk to enter the programming interface.
3.Search for blocks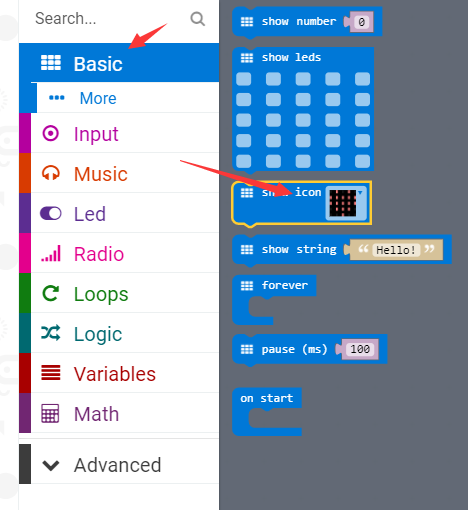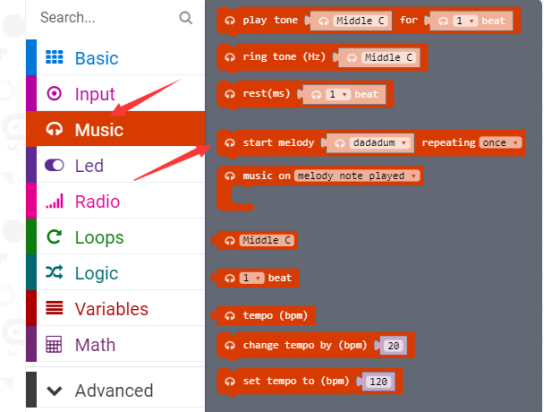 4.Combine blocks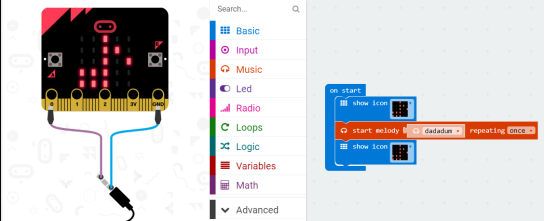 The code of the experiment: Lesson 6 Listen to music.rar