Omibox Robot Kit Sweep Omibox Course 8.2. IR control
1.Preparation
1-1.The position of the Infrared receiver on the robot car
1-2.Learn how to use  infrared remote control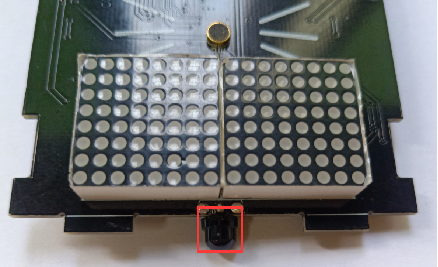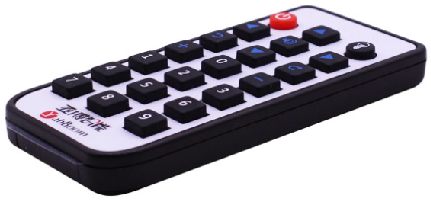 As shown on the left figure above, the infrared receiver on the Omibox programmable robot circled by the red wire frame on the left. 
As shown on the right figure above, infrared remote controller.
The infrared remote controller is used to send a signal to the infrared receiver, and the infrared receiver is used to receive the signal sent by the infrared remote controller.
2.Learning goals
In this lesson, we mainly learn how to make the infrared remote controller to control the following functions of the Omibox programmable robot by programming.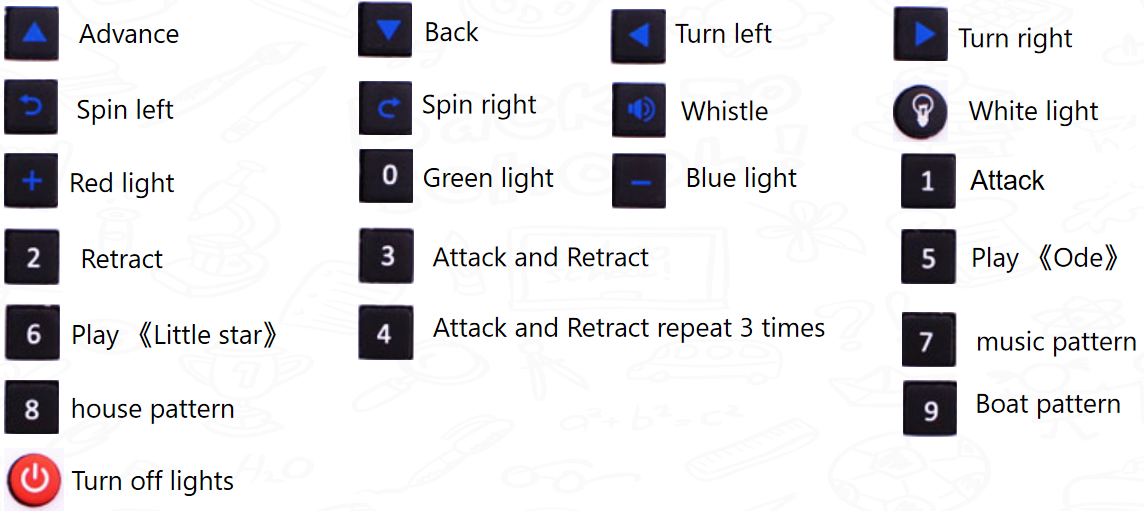 3.Search for blocks
The following is the location of the building blocks required for this programming.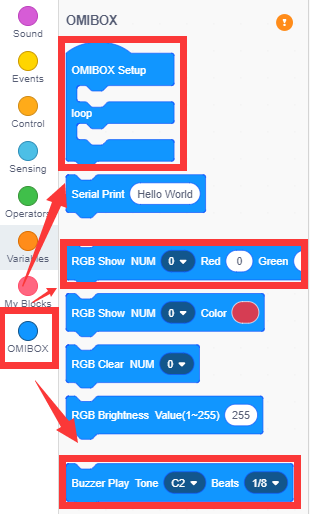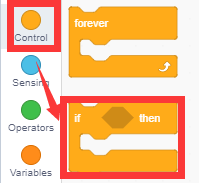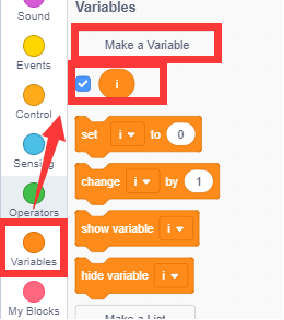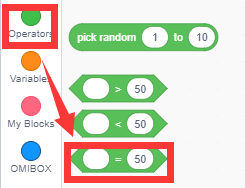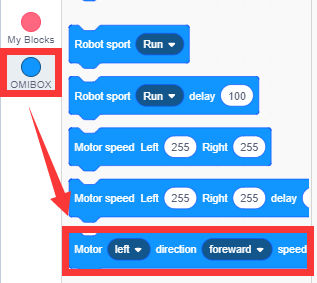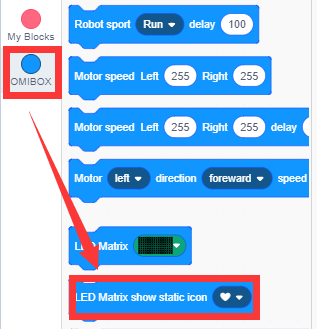 About how to create a variable:
Step 1: Click 【Make a variable】 in the 【Variable】option as shown below.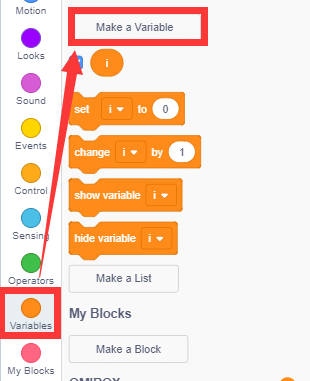 Step 2: After clicking, you will see the interface shown below, enter the New variable name, and then click 【OK】, the new variable will be created.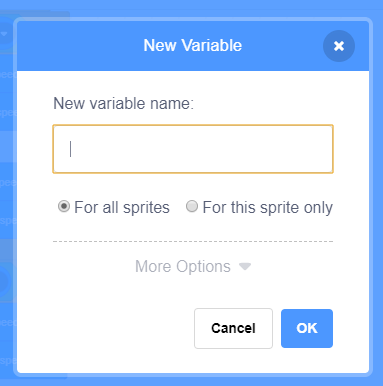 4.Combine blocks
Please see the IR control Sweep Omibox.sb3 file for this experimental procedure.
!!!Note: When use servo in the first time,we need to remove the gear on the building block servo and download the program to micro:bit. Next, turn on the power of the robot, wait for the building block servo to turn to the initial position. Then ,turn off the power. Finally, we need to install the gear on the building block servo.  In initial status, Sweep is retract.
5.Experimental phenomena
After the program is uploaded, open the power of the car, the infrared remote controller corresponds to the following f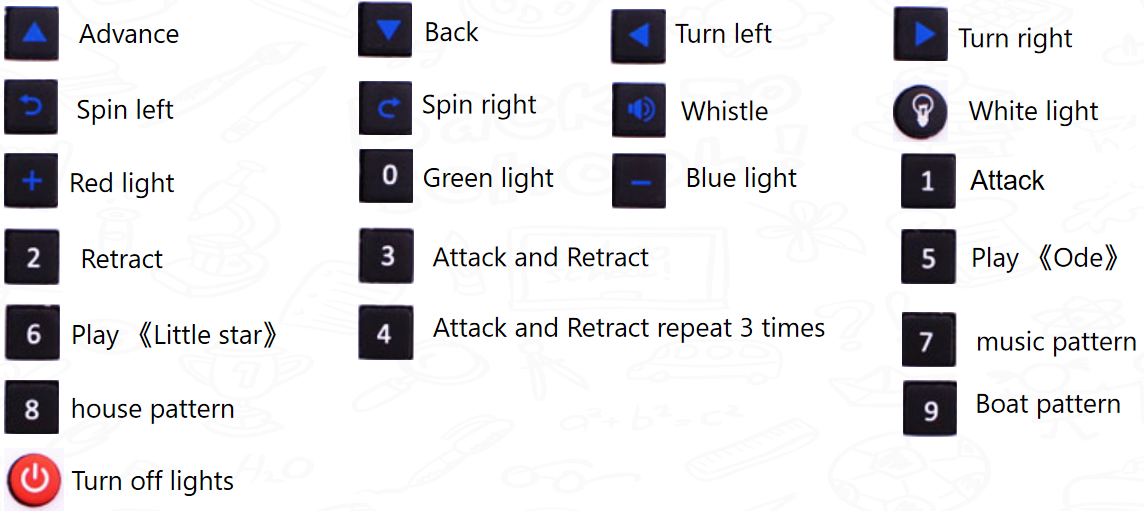 !!!Note:This experiment needs to be done indoors to reduce the interference of sunlight on the infrared receiver.
The code of the experiment: 2.IR control Sweep Omibox.rar