Croco:kit sensor starter kit for micro:bit Tutorial 1.1 Online programming
1.First,we need to connect the micro:bit board to the computer. At this time, the computer will have a drive letter named micro:bit. Open the drive letter and click on the micro:bit URL in Figure 1-1 to enter the micro:bit official website, or You can also enter this line directly in your browser: http://microbit.org/.

Figure 1-1
2.After successfully entering the URL, we can click the 【English】 at the top right of the interface as shown in Figure 1-2 below to switch the language of the entire interface.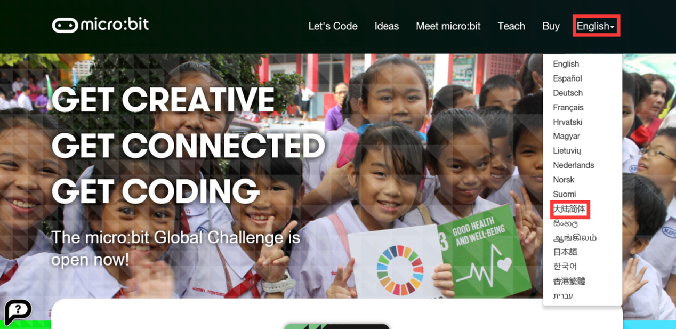 Figure1-2
3.After successfully switching languages, we continue to click [Let's start programming] at the top of the interface shown in Figure 1-3, at which point we will enter a new interface.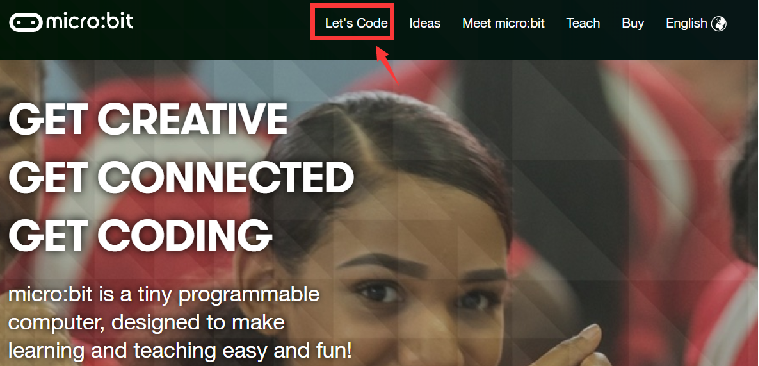 Figure1-3
4. After entering a new page, click 【Let's Code】 at the bottom of the interface shown in Figure 1-4 below, and you will be able to enter the programming page.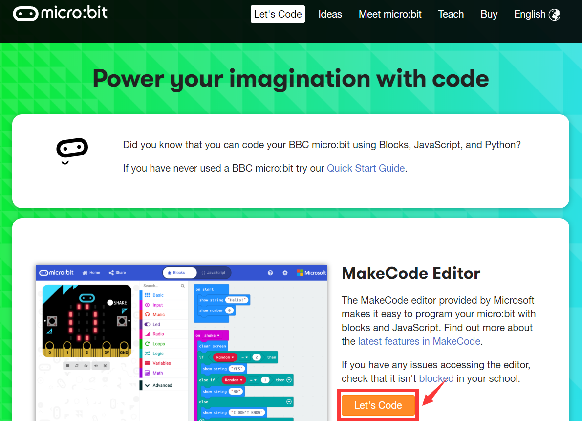 Figure1-5
6. The interface shown in Figure 1- 6 below is the micro:bit online programming interface we need to use.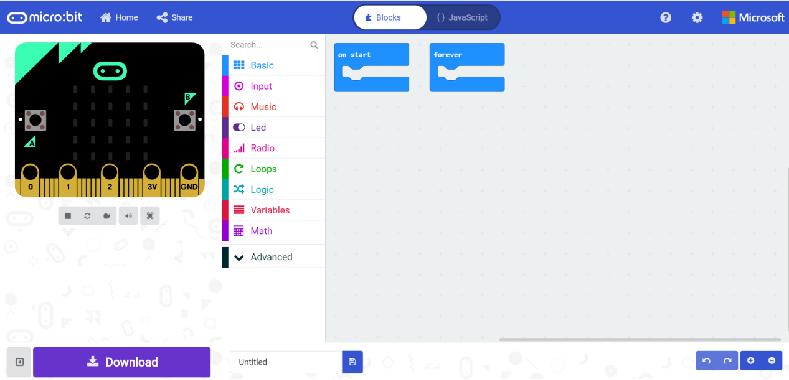 Figure1-6
7.We first need to add the Yahboom package. In the interface shown in Figure 1-7 below, click 【Advanced]】 then click 【Extensions】, an interface will pop up.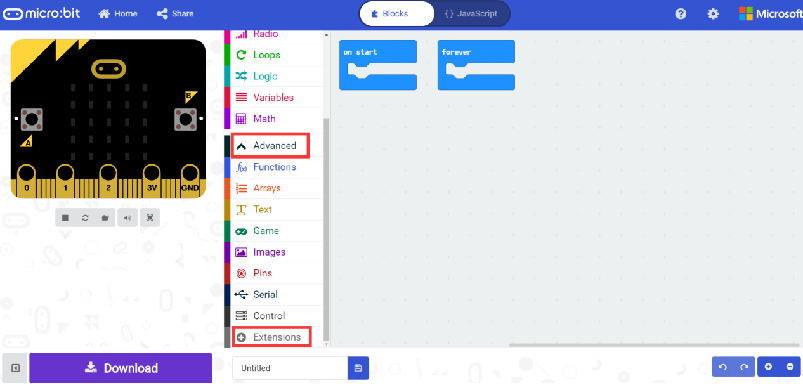 Figure1-7
8.Enter the URL in the input field: https://github.com/lzty634158/Croco-Kit. Then click "search" or press the "Enter" key on the keyboard, as shown in Figure1-8. You can search for the Yahboom software package, and then click mbit, as shown in Figure 1-9, you can successfully add the software package.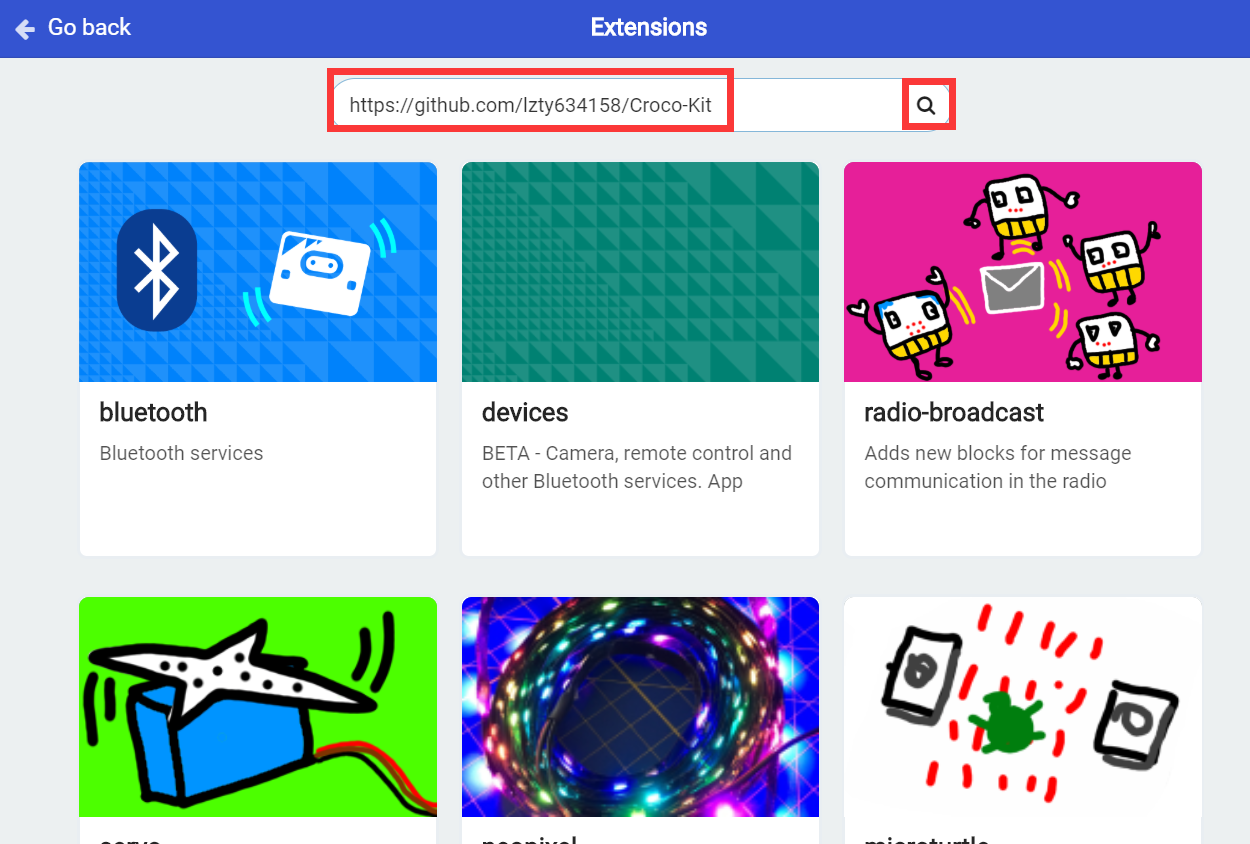 Figure1-8
Figure1-9
9.After loading the package, we can see that the program bar has loaded the building blocks made by Yahboom, as shown in Figure 1-10.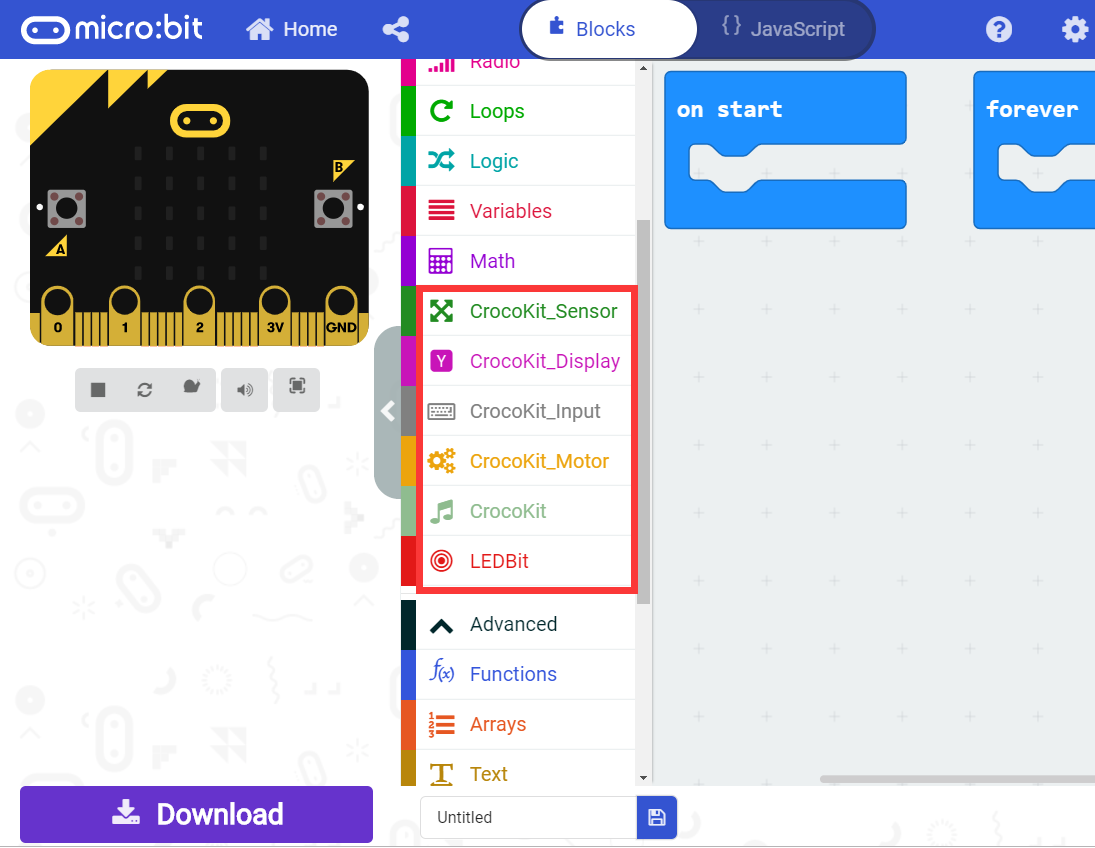 Figure1-10
10.You can build your own blocks for programming. After setting up the program blocks, we can name the program ourselves, and then click 【Download】 to download the program, as shown in Figure 1-11.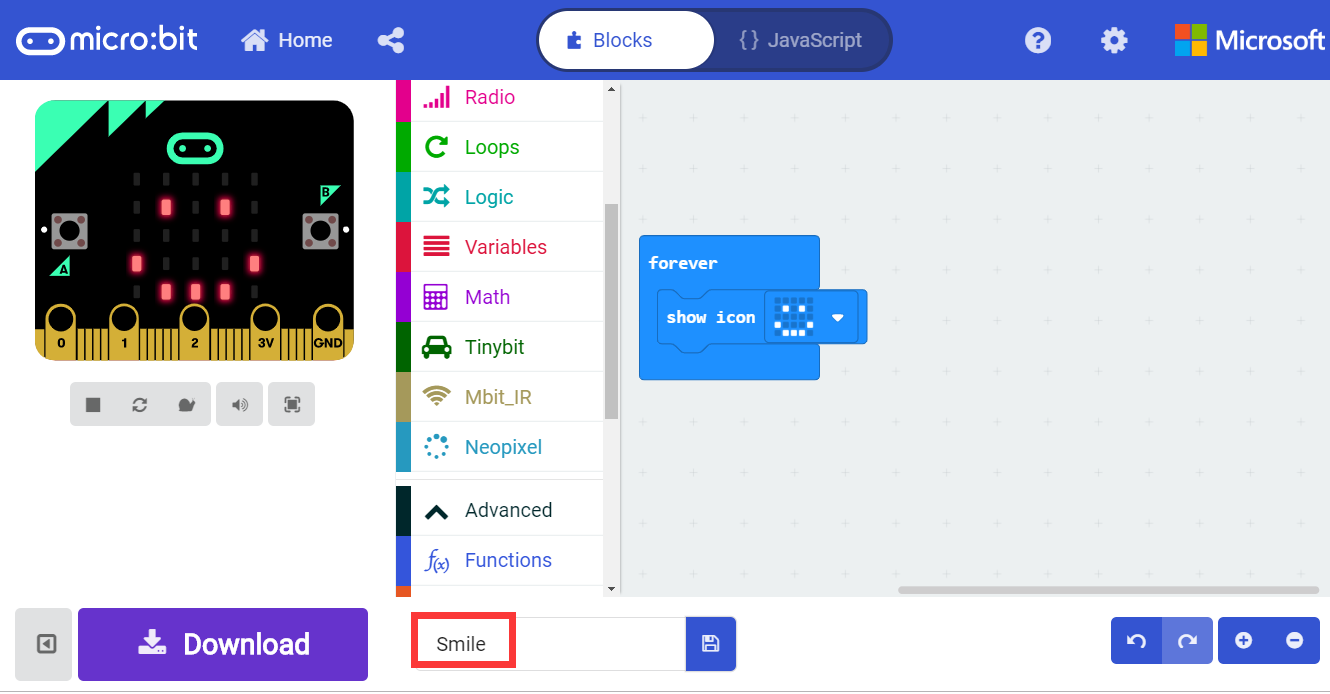 Figure11-1
11.The indicator light on the back of the micro:bit motherboard will flash during the download. After the download is complete, the indicator light stops flashing and we can see the corresponding experimental phenomena and effects.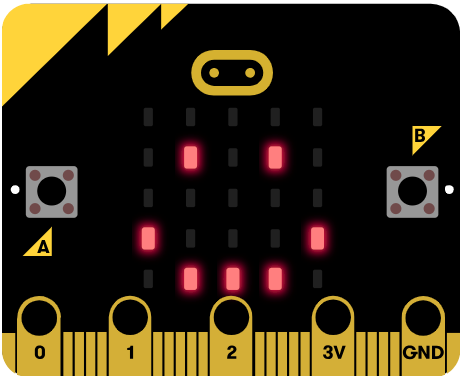 Shop >> Yahboom Croco:kit sensor starter kit for micro:bit
Tutorial