Croco:kit sensor starter kit for micro:bit Tutorial 1.3 About Expansion board
1. Expansion board front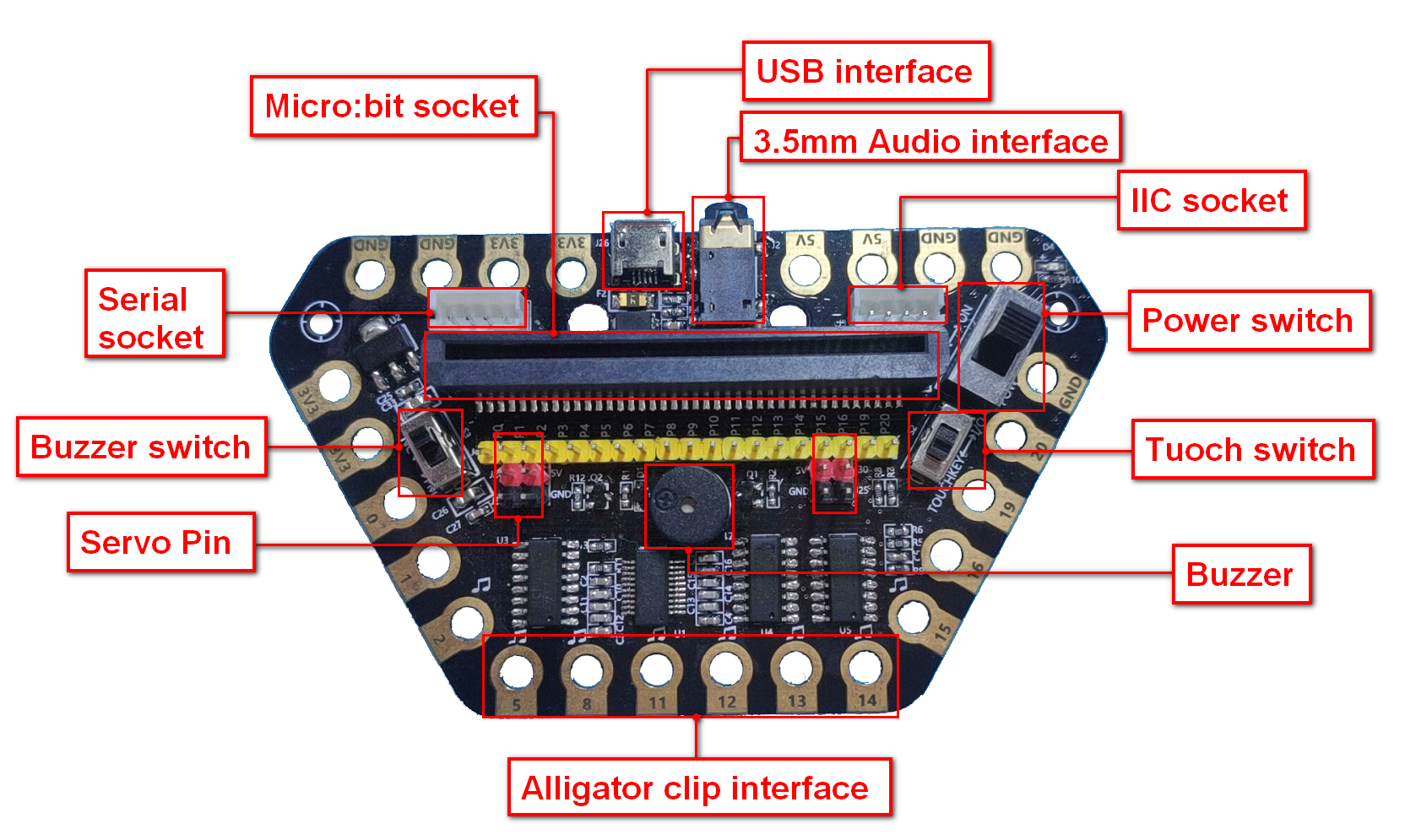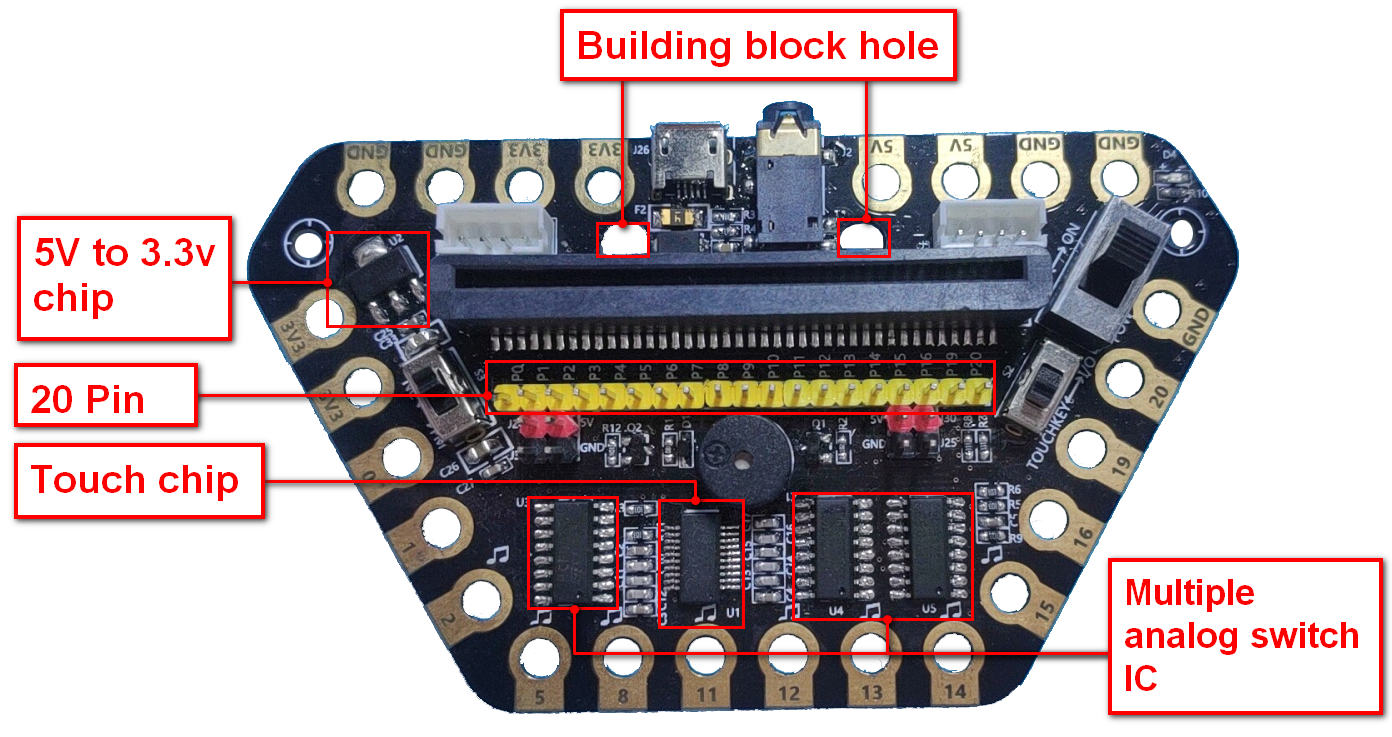 2.Expansion board back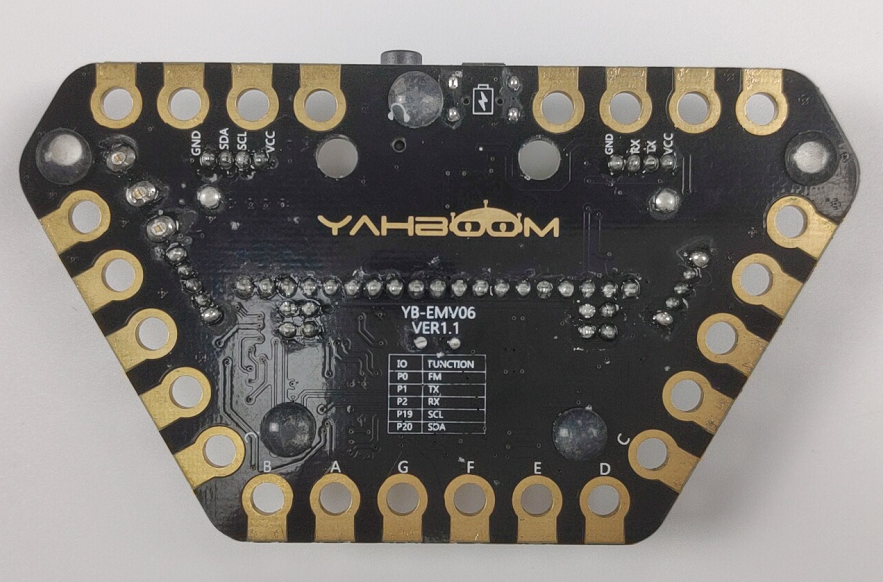 3.Note
1. The USB port on the Micro:bit board is mainly used to download the code, although it can supply power to the expansion board. But only 3.3V voltage is available, the USB port of the diamond expansion board is connected to the power supply and can be controlled from S1.
The power switch can also provide 5V and 3.3V voltages, so the servo can be driven normally.
2. We can insert headset or other music service to 3.5mm audio interface on the diamond expansion board.
3. Micro:bit supports serial port redirection. If you want to use the serial port socket on the Croco:kit expansion board, Just set TX to P1 and RX to P2.
Buy Yahboom Croco:kit sensor starter kit for micro:bit
Tutorial