1.Learning goals
After you download the program, you can see a smile on the dot matrix of the car, and the colorful lights fade slowly and brightly, and then fade away from the light. We can also change the color of the seven color lamp, which is very beautiful in the program. Let's take a look at the effect.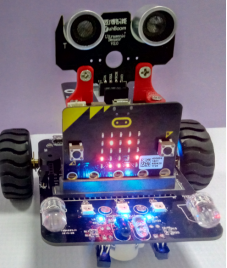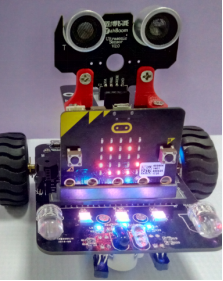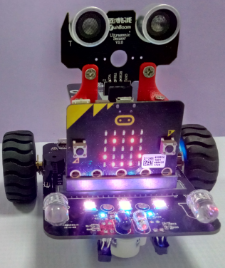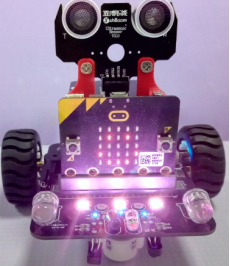 2.Preparation
●  USB cable  X 1
●  micro:bit robot X 1
Then the micro:bit is connected to the computer through USB, and the computer will pop up a U disk and click the URL in the U disk to enter the programming interface. Input this URL https://github.com/lzty634158/yahboom_mbit_en to get the package.
3.Search for blocks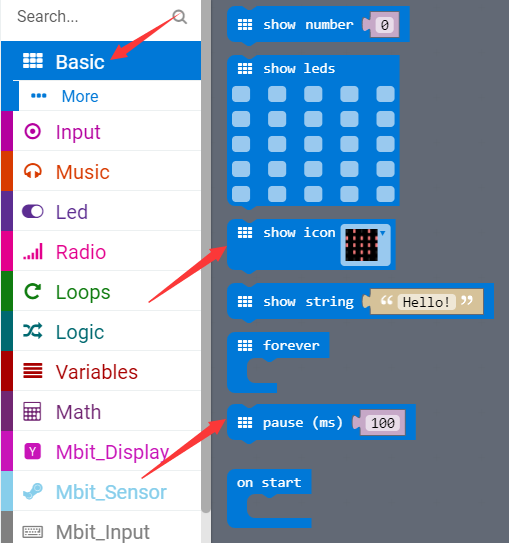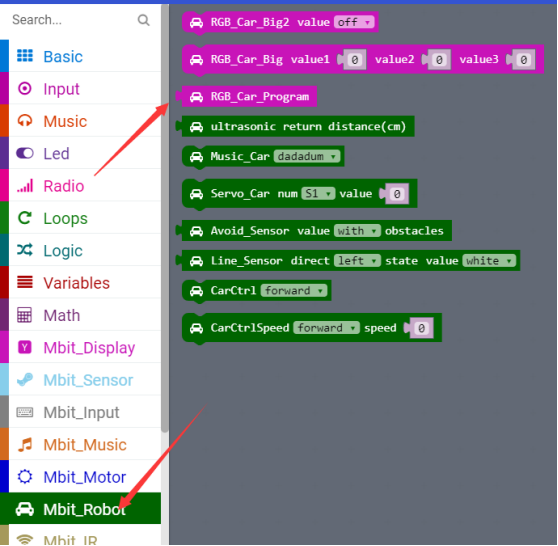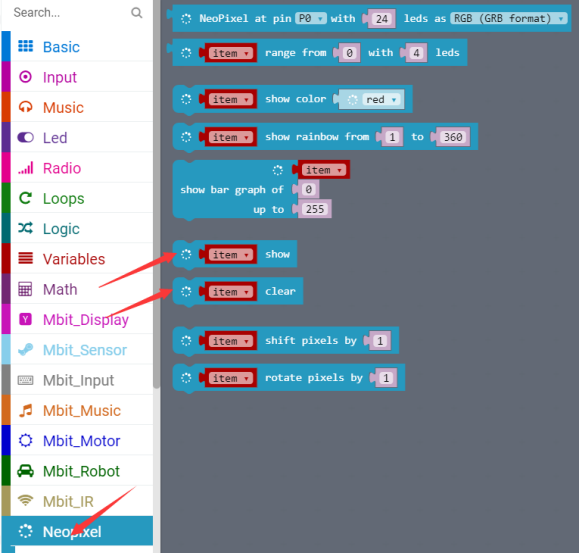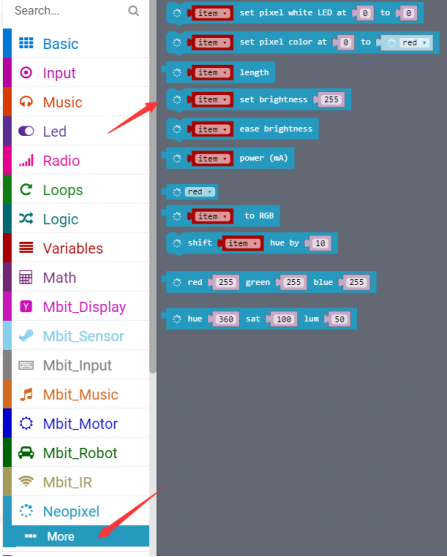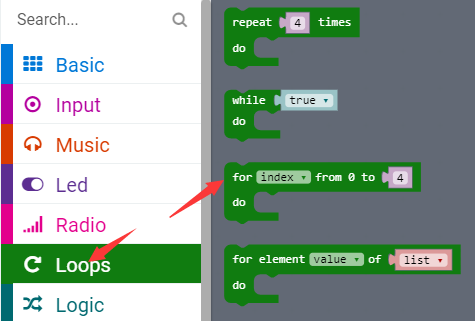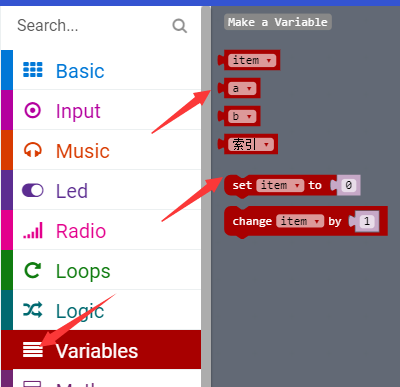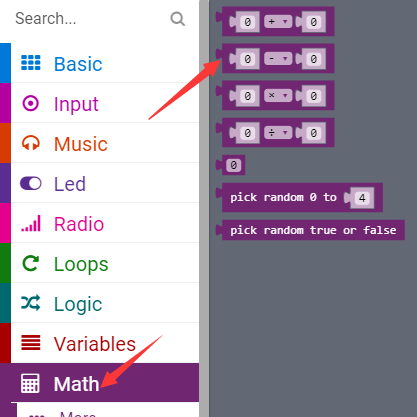 4.Combine blocks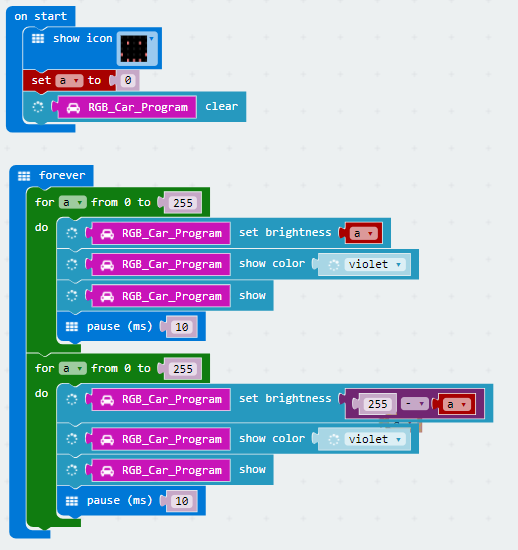 The courses about water lamp need to turn off the power before downloading the new program, otherwise the water lantern will always be on.
The code of the experiment: Lesson 8 Breathing lamp.rar