1. Using of Handle:
About how to Handle, please read 【5.Expand Course】----【5.2 Using of the handle】.
2. About code:
Please refer to the [9.Code]---[10.Using of Handle]---[Handle control.ipynb]
3. Experimental phenomena:
After the program is running, we need to first press the ANOLOG button in the middle of the handle to switch to the simulation mode.
The handle function is defined as shown below: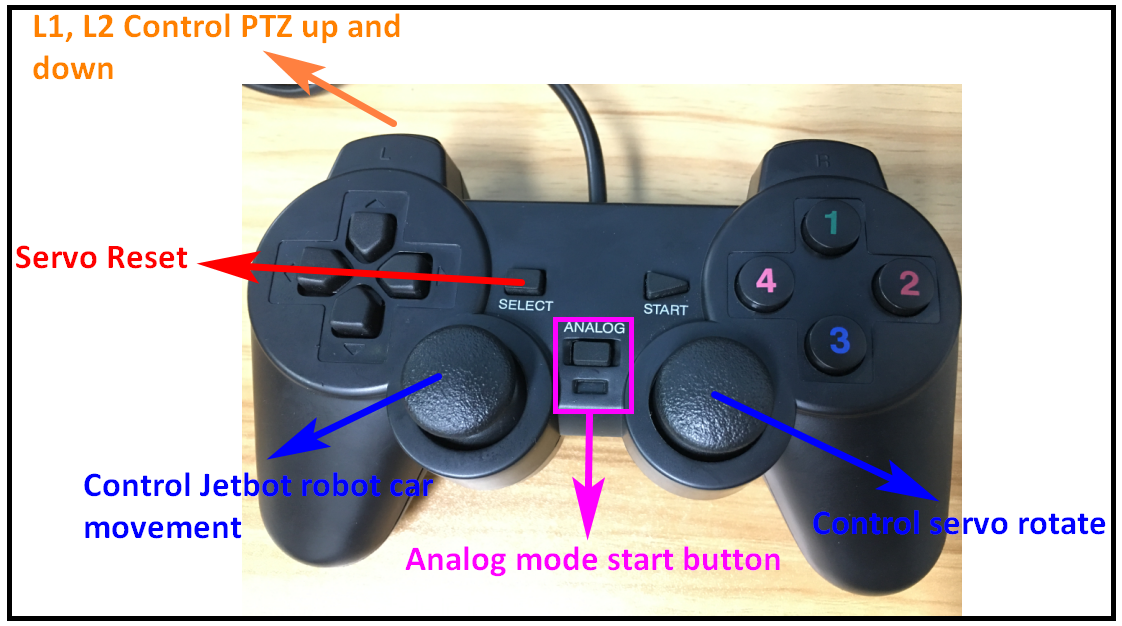 Tutorial
Buy Yahboom Jetbot AI robot with HD Camera Coding with Python for Jetson Nano