1.Learning goals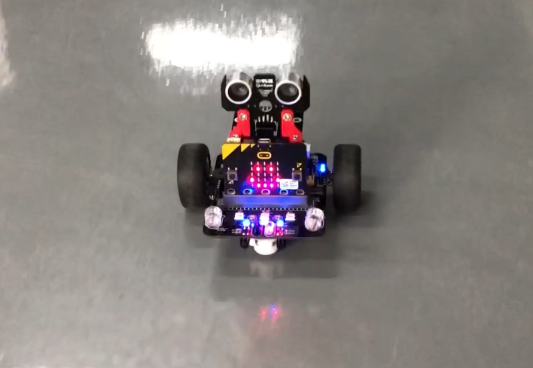 After you download the program, you can see that the robot is running forward. Let's have a try. If we want the robot to move backward and turn around? Children can find the answer in the next class.
2.Preparation
Hardware:
●  1 X USB cable
●  1 X micro:bit robot
Then the micro:bit is connected to the computer through USB, and the computer will pop up a U disk and click the URL in the U disk to enter the programming interface. Input this URL https://github.com/lzty634158/yahboom_mbit_en to get the package.
3.Search for blocks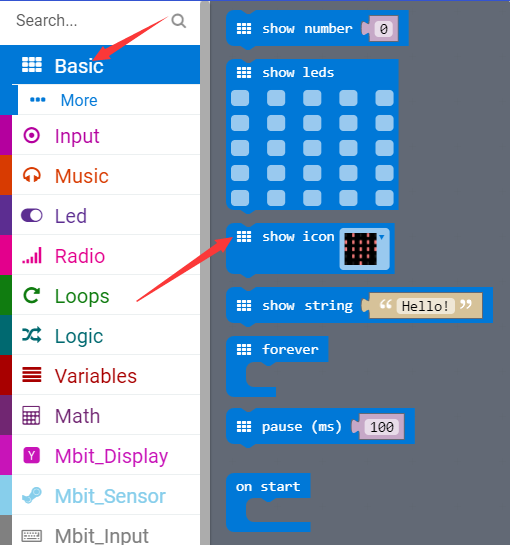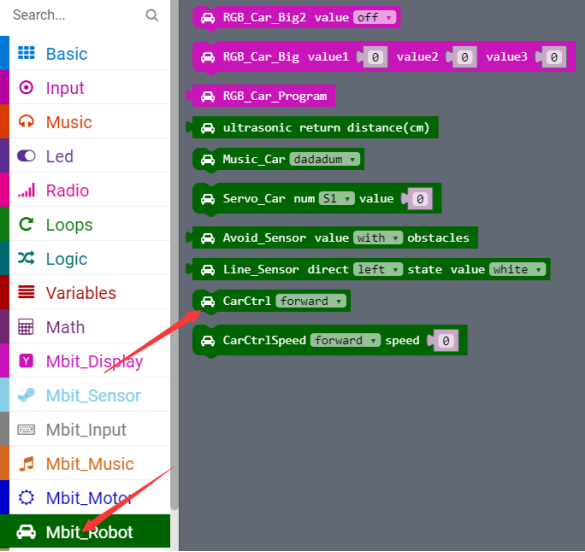 4.Combine blocks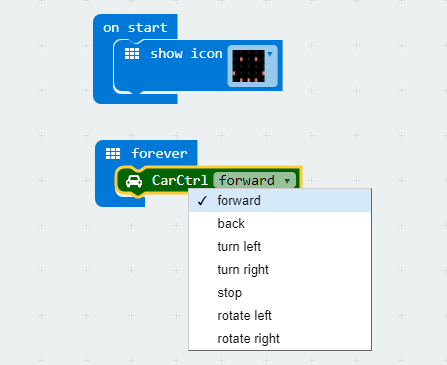 The code of the experiment: Lesson 1 Robot  forward.rar