Microbit Tutorial 2.1 Lesson 9 "Small speaker"
1.Learning goals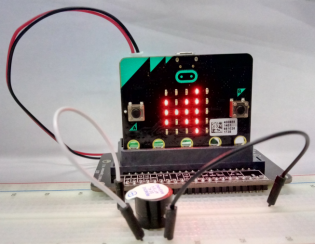 After you download the program, press the A button, you can hear the buzzer's "tick", and there will be a small horn flashing on the screen.
2.Preparation
Hardware:
Micro:bit breakout 

X1 

Male to male cable 

X2 

Micro USB Cable 

X1 

Active buzzer 

X1 

PC 

X1 
Then the micro:bit is connected to the computer through USB, and the computer will pop up a U disk and click the URL in the U disk to enter the programming interface. Input this URL https://github.com/lzty634158/yahboom_mbit_en to get the package.
3.Connection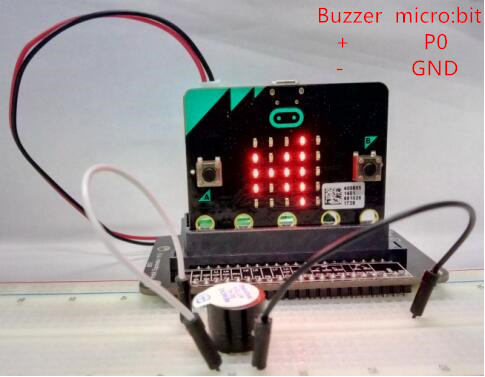 The children need to move their own small fingers, connecting the P0 pins on the micro:bit extension board to the positive pole of the buzzer with DuPont line, connecting the GND pins on the micro:bit extension board to the negative pole of the buzzer.
Our buzzer is on top of the breadboard. The long pin of the buzzer is the positive pole, the short pin is the negative pole, and the "+" corresponds to the positive pole on the label paper.
4.Search for blocks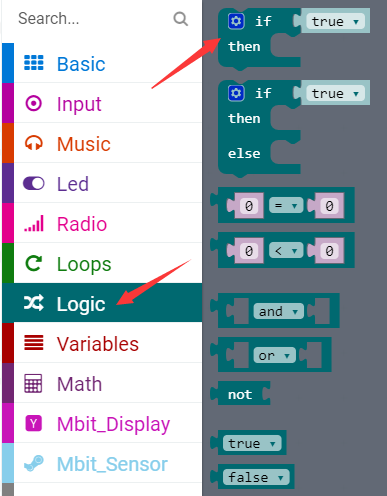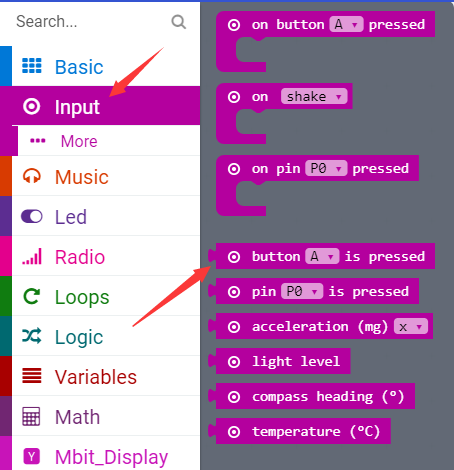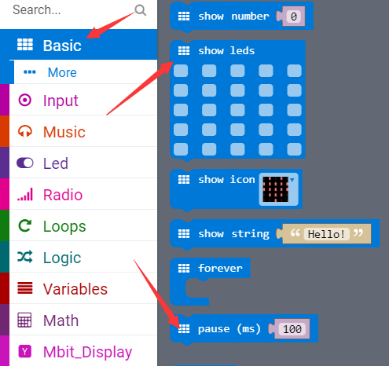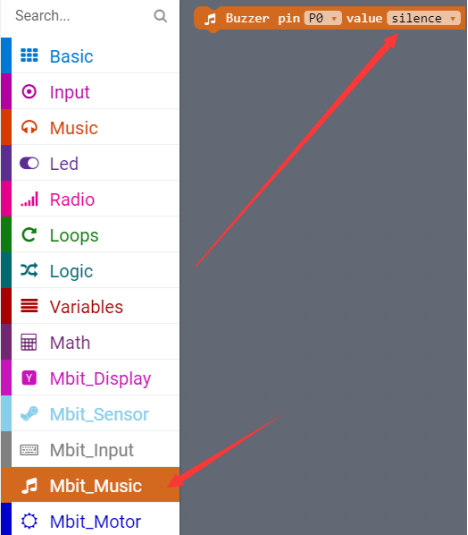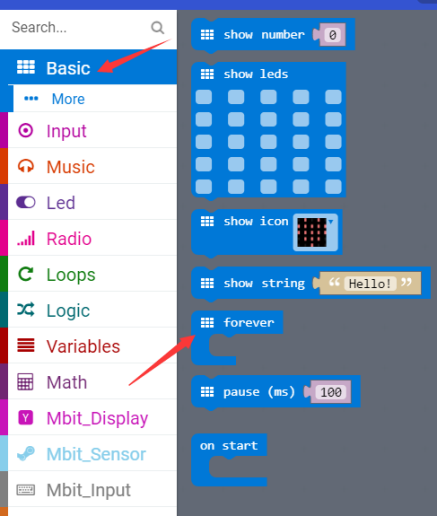 5.Combine blocks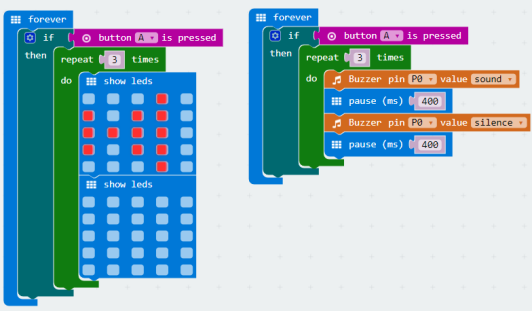 The code of the experiment:  Lesson 9 Small speaker.rar
Tutorial
Buy Yahboom Microbit Starter Learning Kit for Kids BBC Micro bit Science Set