Microbit Tutorial 2.3 Lesson 11 "A coward"
1.Learning goals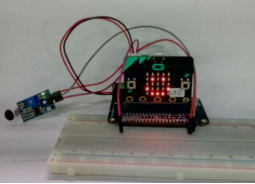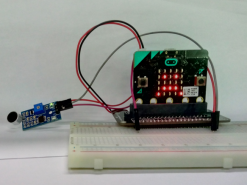 Hello, I'm micro:bit. I'm a coward. I'm always smiling like the first picture. If you talk to me loudly, I'll be scared into second pictures. Do you want to make a coward with micro:bit? Follow me.
2.Preparation
Hardware:
1 X Micro: bit Board

1 X Micro:bit breakout

1 X 830 holes breadboard

1 X Micro USB Cable

3 X Female to male cable

1 X Sound sensor 
Then the micro:bit is connected to the computer through USB, and the computer will pop up a U disk and click the URL in the U disk to enter the programming interface. Input this URL https://github.com/lzty634158/yahboom_mbit_en to get the package.
3.Connection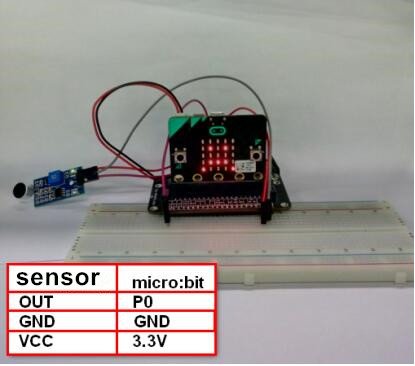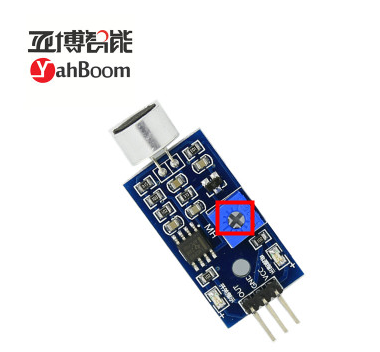 You can connect the cable according to the connection table above.A sound sensor needs to be debugged before use, and a screwdriver is needed to adjust the sensitivity of the sound sensor (a ring of small circles around). The lattice has always been a smiling face or a dot matrix and often turns into a crying face because the sensitivity is not well adjusted.
3.Search for blocks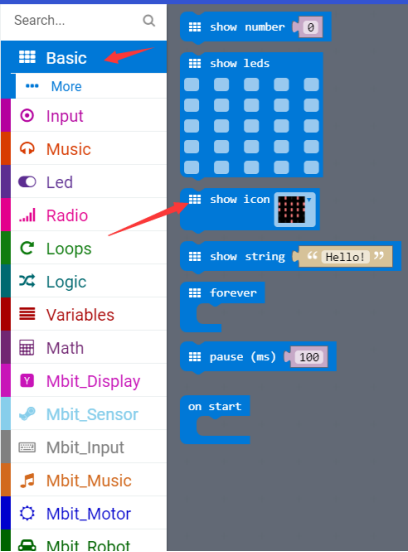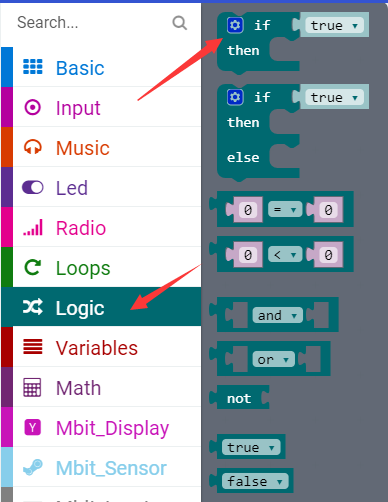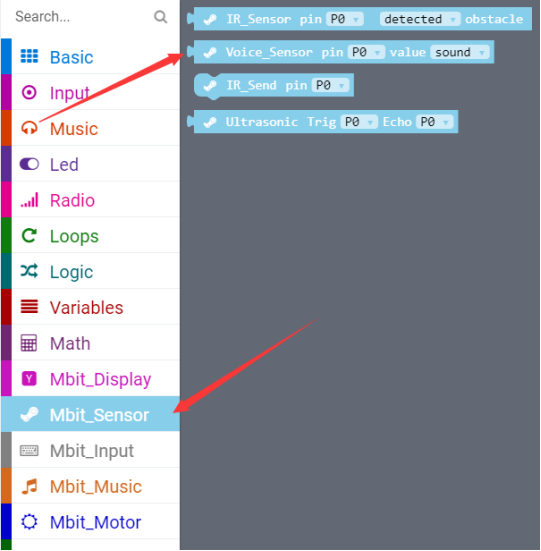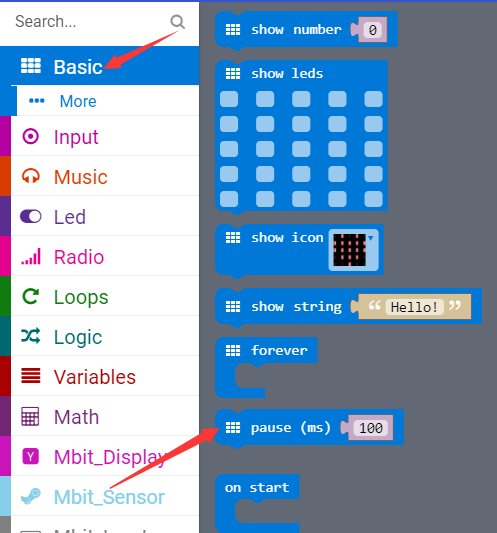 5.Combine blocks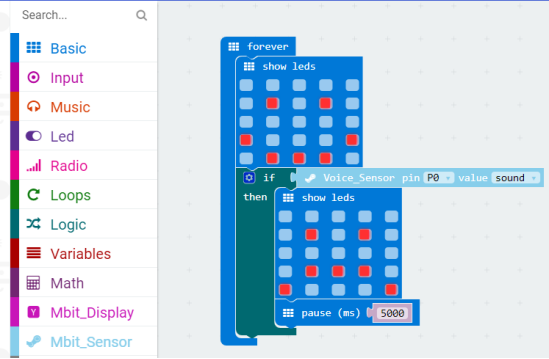 The code of the experiment: Lesson 11 A coward.rar