2.6 Lesson 14 "Red is stop, green is go"
1.Learning goals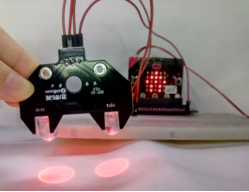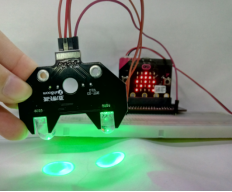 Do you know what the traffic rules on the road are, boys and girls? Red is stop, green is go. When children cross the street, they must have adults around. And the red light is to let the car pass through, the green light to cross the road.
2.Preparation
Hardware:
1 X Micro: bit Board

1 X Micro USB Cable

1 X Micro:bit breakout

4 X Male to male cable

1 X 830 holes breadboard

1 X RGB LED

 
Then the micro:bit is connected to the computer through USB, and the computer will pop up a U disk and click the URL in the U disk to enter the programming interface. Input this URL https://github.com/lzty634158/yahboom_mbit_en to get the package.
3.Connection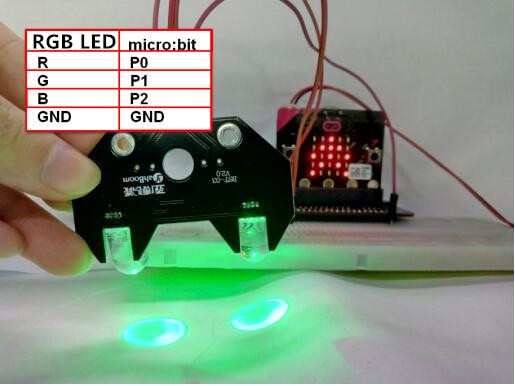 Connection line according to the upper drawing.
4.Search for blocks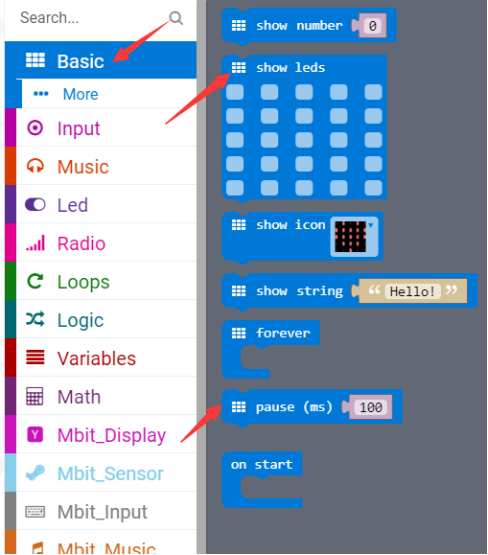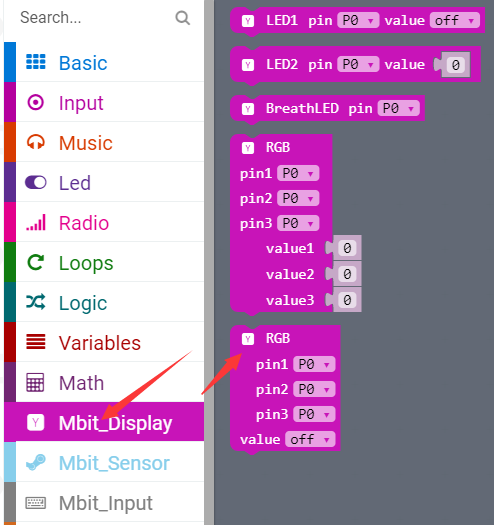 5.Combine blocks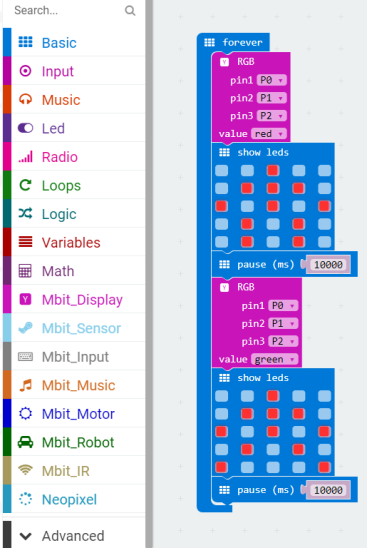 The code of the experiment: Lesson 14 Red is stop, green is go.rar