Microbit Tutorial 2.8 Lesson 16 "Look how far"
1.Learning goals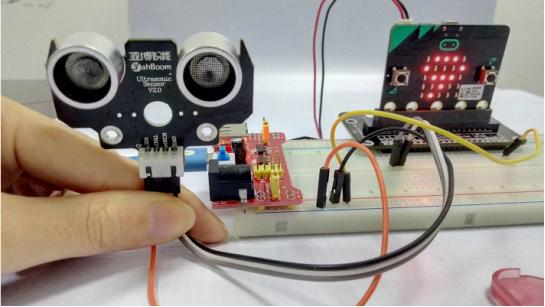 Children can use a ultrasonic module and a micro:bit to make a distance detector to see how far you are from me.The jumper wire cap of the power supply module connects 5V to OFF to output 5V voltage.
2.Preparation
Hardware:
1 X Micro: bit Board

1 X Micro USB Cable

1 X Micro:bit breakout

1 X Male to male cable

4 X Female to male cable

1 X 830 holes breadboard

1 X Ultrasonic sensor
Then the micro:bit is connected to the computer through USB, and the computer will pop up a U disk and click the URL in the U disk to enter the programming interface. Input this URL https://github.com/lzty634158/yahboom_mbit_en to get the package.
3.Connection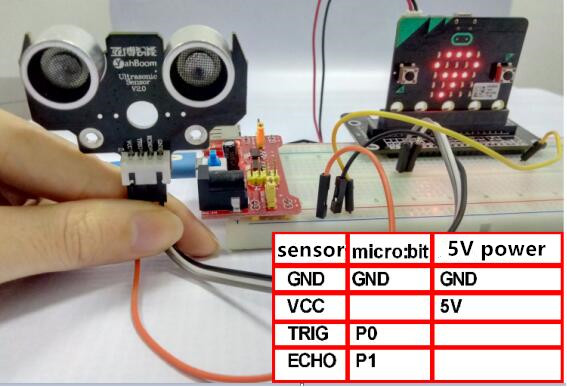 Connection line according to the upper drawing.
Note: Ultrasonic sensor must work at 5V, and micro:bit GND must be connected to GND of ultrasonic sensor.
4.Search for blocks
5.Combine blocks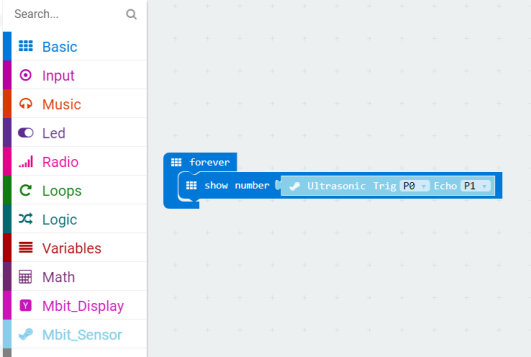 The code of the experiment: Lesson 16 Look how far you are from me.rar
Tutorial
Buy Yahboom Microbit Starter Learning Kit for Kids BBC Micro bit Science Set