Microbit Tutorial 3.6 Lesson 22 "Music coin box"
1.Learning goals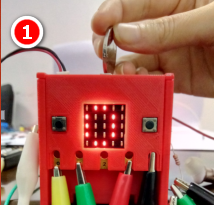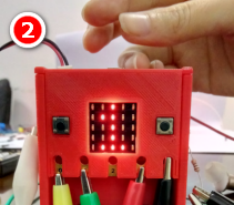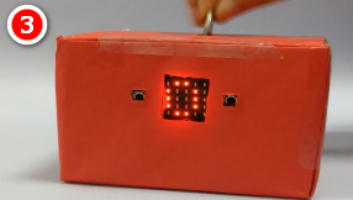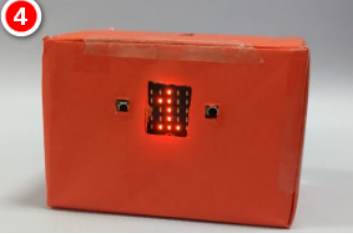 In this experiment, we used a homemade carton piggy bank as shown in figure 3,4. If you need the 3D printing piggy bank shown in figure 1,2. You can contact our customer service to get 3D printed drawings.
After you download the program, you can put coin into this box, and Micro :bit dot matrix starts counting and display, while music is played.
2.Preparation
Hardware:
1 x Micro:bit Board

1 x headset

1 x Infrared receiver

1 x Infrared sender

1 x box

7 x Alligator clip

n x packaging tape

1 x 27kΩ resistor

1 x 100Ω resistor
Then the micro:bit is connected to the computer through USB, and the computer will pop up a U disk and click the URL in the U disk to enter the programming interface.Input this URL
https://github.com/lzty634158/yahboom_mbit_en to get the package.
3. Connection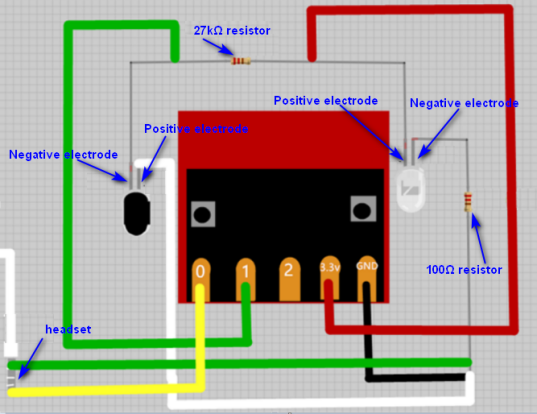 4.handmade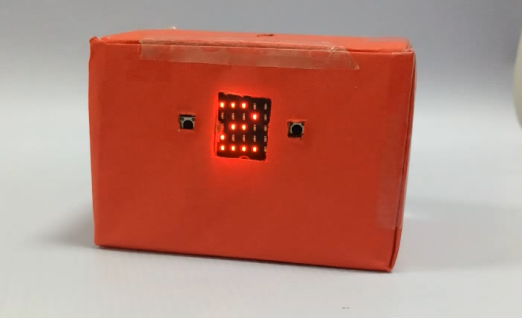 In this lesson, we need to use the infrared pair tube. The positive and negative poles of the infrared pair tube.What is the difference? The longer pin is the positive pole, and the short pin is the negative pole.Children can connect the components with wire or alligator clips, and then you fix the infrared pair tube by tape. Finally, you need to hide all the lines inside the piggy bank.
5.Search for blocks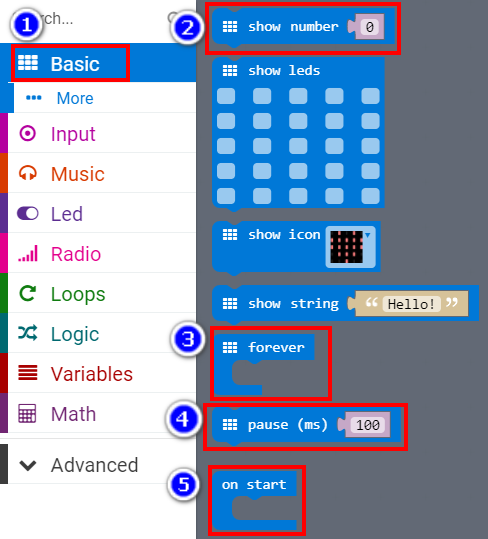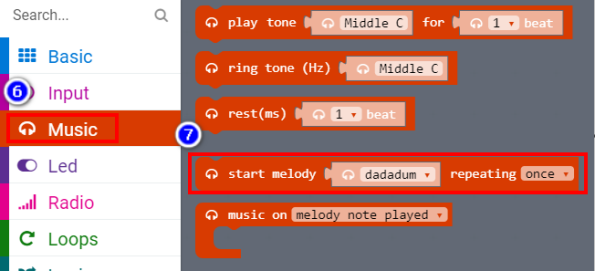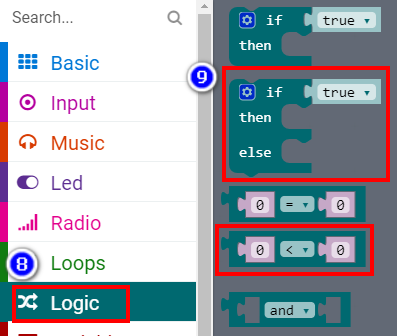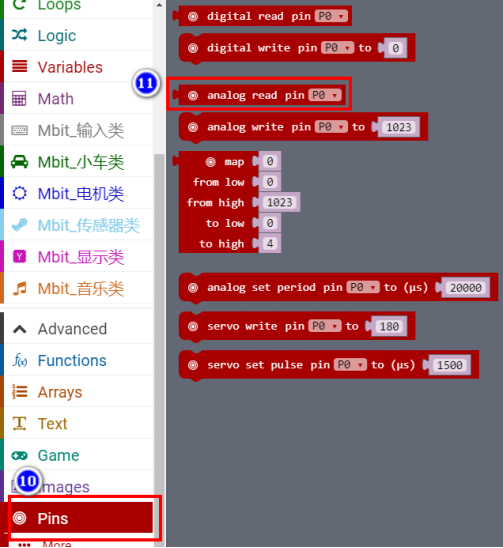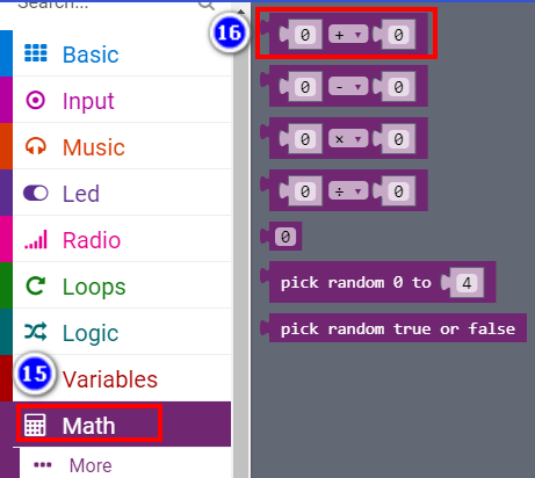 6.Combine blocks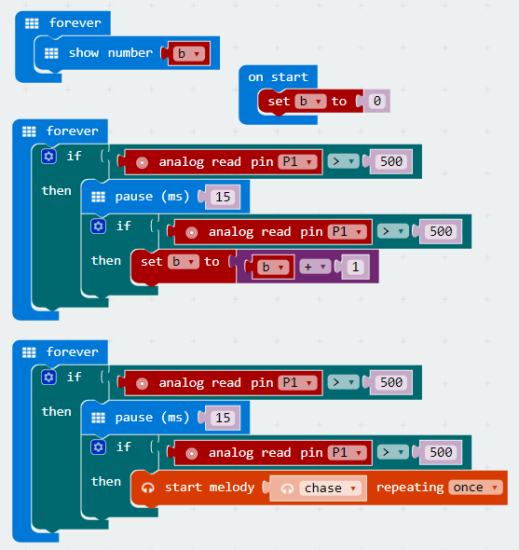 In this expriment, the coin needs to keep the same speed. The reason for not counting and always counting is the wiring error (or the wrong resistor is used). The case of counting multiple numbers is occur, youneed to modify delay time in code.
The code of the experiment: Lesson22 Music coin box.rar
Tutorial
Buy Yahboom Microbit Starter Learning Kit for Kids BBC Micro bit Science Set