Microbit Halo Programmable Expansion Board Tutorial 2.3 Voice-activated switching RGB light
Voice-activated switching RGB light.hex
In this experiment, we must be use USB data cable to plug in the RGB LED Circular expansion board interface. As shown in the figure below.
The battery is not enough voltage, it will affect the effect, such as color saturation of RGB lamp is reduced or microphone not work normally.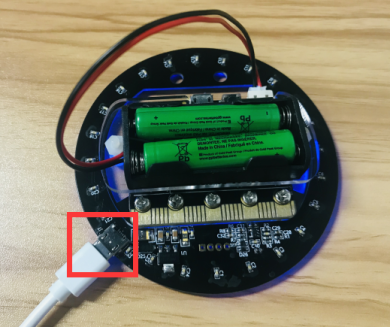 Experimental phenomena:
After the program is successfully downloaded, When we increase the sound or take a breath to microphone, the RGB lights will become another color.
Please see the mp4 video file for details.
The position of the microphone is shown below: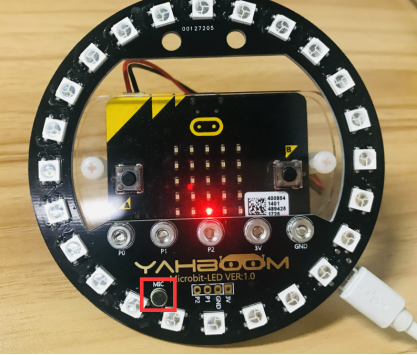 Tutorial
Microbit Halo Programmable Expansion Board Tutorial
Buy 
Yahboom Microbit Halo Programmable Expansion Board