Microbit Halo Programmable Expansion Board Tutorial 2.5 Voice-activated rotation
Voice-activated rotation
In this experiment, we must be use USB data cable to plug in the RGB LED Circular expansion board interface. As shown in the figure below.
The battery is not enough voltage, it will affect the effect, such as color saturation of RGB lamp is reduced or microphone not work normally.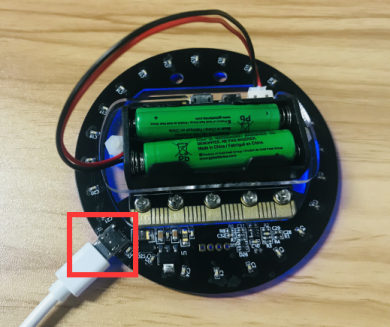 Experimental phenomena:
After downloading the program, the first light is blue, take a breath to the microphone or applauding the side of the microphone. A random color light will appear from the first light and circle around the RGB LED Circular. When you press the B key to turn off all RGB lights.
Please see the mp4 video file for details.
The position of the microphone is shown below: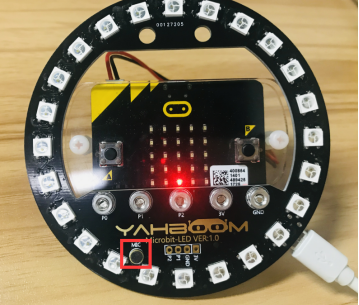 We set the brightness of the light in the program to 50. If you think that the light is too dark or too bright, you can directly modify the brightness of the program. As shown in the figure below.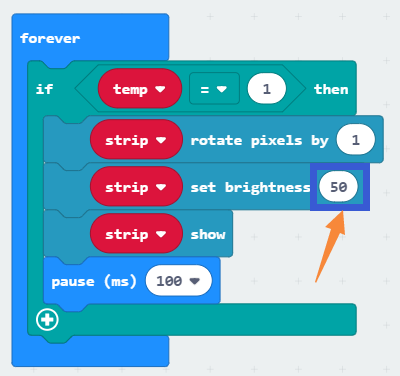 Adjust the parameters of the program to change the sensitivity of the sound trigger. As shown in the figure below.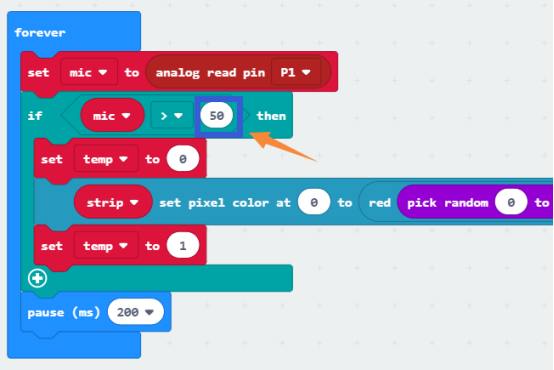 Tutorial
Microbit Halo Programmable Expansion Board Tutorial
Buy 
Yahboom Microbit Halo Programmable Expansion Board