1.Learning goals
Children, what we learn in this lesson is robot infrared obstacle avoidance. We can set up a roadblock to the front of the robot (or a loop of cartons for a robot to run inside), and then we can see that the robot will go all the way, and if there are obstacles in front of the robot, it will escape the barrier. The kids do it together.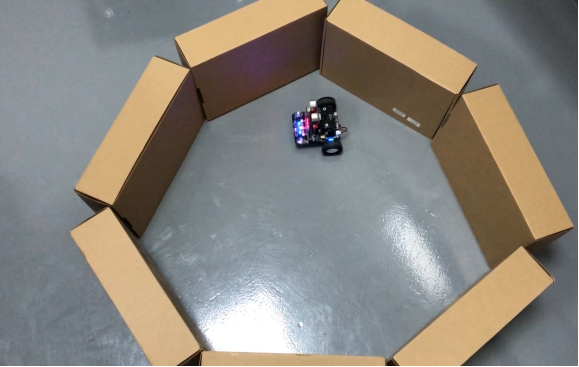 2.Preparation
Hardware:
●  1 X USB cable
●  1 X micro:bit robot
Then the micro:bit is connected to the computer through USB, and the computer will pop up a U disk and click the URL in the U disk to enter the programming interface. Input this URL https://github.com/lzty634158/yahboom_mbit_en to get the package.
3.Search for blocks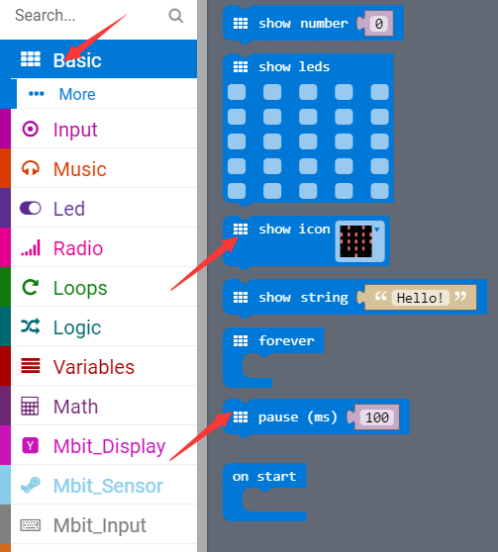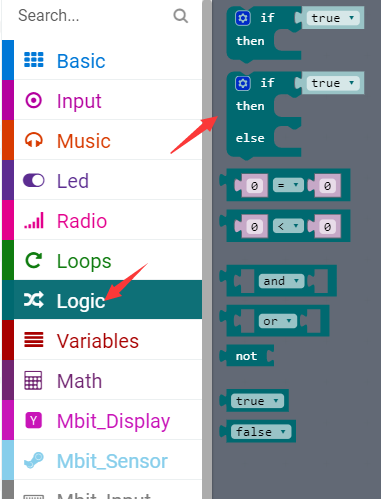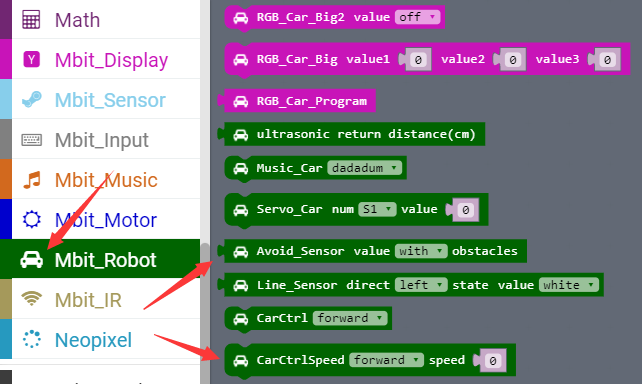 4.Combine blocks
Attentions:
This experiment must be carried out indoors to reduce interference from sunlight to infrared receiver.
The code of the experiment: Lesson 6 Avoid obstacle.rar