Micro:bit Robot Control Handle Game Joystick Tutorial 1.8 Two-machine-battle
We need two handles in this game. 
First, we need to download the same program to both handles.
After the program is downloaded, we need to turn the power switch to ON, as shown below.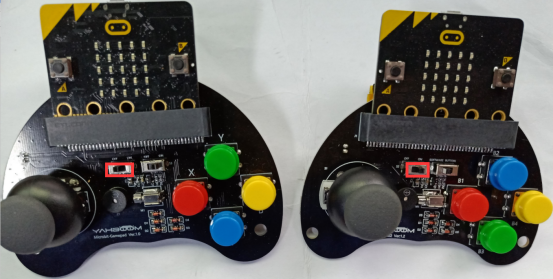 Then, the LED dot matrix screen of my two handles will scroll through the patterns shown below.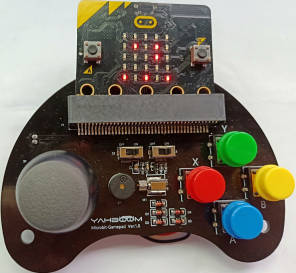 Next, we need to press the B1 button on both handles to start the game, we need to move the red dot by the rocker moving left and right to change the position of the red dot (bullet) below. Press the B3 to launch the red dot(bullet) to the LED dot matrix of the other handle.
If we receive the bullet of the other party on our LED dot matrix, we can launch the bullet to destroy the bullet of the other party.
B1 is the start button
B3 is the launch bullet button
Reset button is the restart button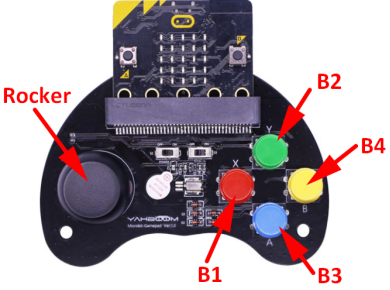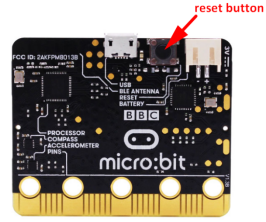 Tutorial
Micro:bit Robot Control Handle Game Joystick Tutorial
Last Tutorial>> 
Next Tutorial>>