Tumble:bit based on Micro:bit Tutorial 2.3 RGB light effect
microbit-RGB-light-effect.hex.zip
1.Learning goals
In this lesson, we mainly learn how to control the color of RGB by micro:bit and Super:bit expansion board and achieve the effect of water lights and Marquee.
2.Programming method
Mode 1 online programming: First, we need to connect the micro:bit to the computer by USB cable. The computer will pop up a USB flash drive and click on the URL in the USB flash drive: http://microbit.org/ to enter the programming interface. Add the Yahboom package https://github.com/lzty634158/SuperBit to program.
Mode 2 offline programming: We need to open the offline programming software. After the installation is complete, enter the programming interface, click【New Project】, add Yahboom package:
https://github.com/lzty634158/SuperBit, you can program.
3.Looking for blocks
The following is the location of the building blocks required for this programming.
Control of one breathing light separately: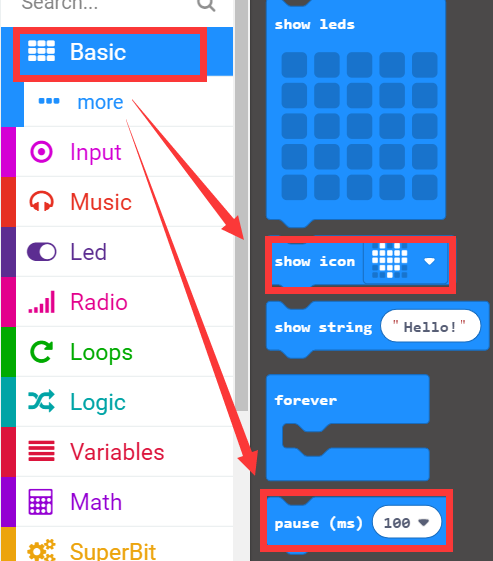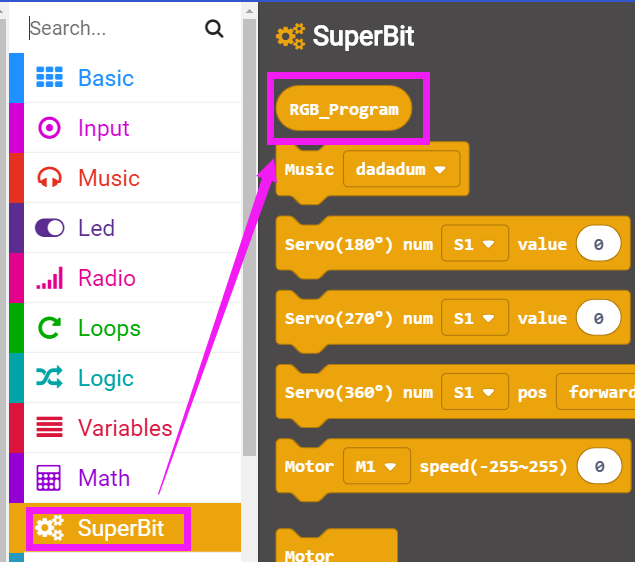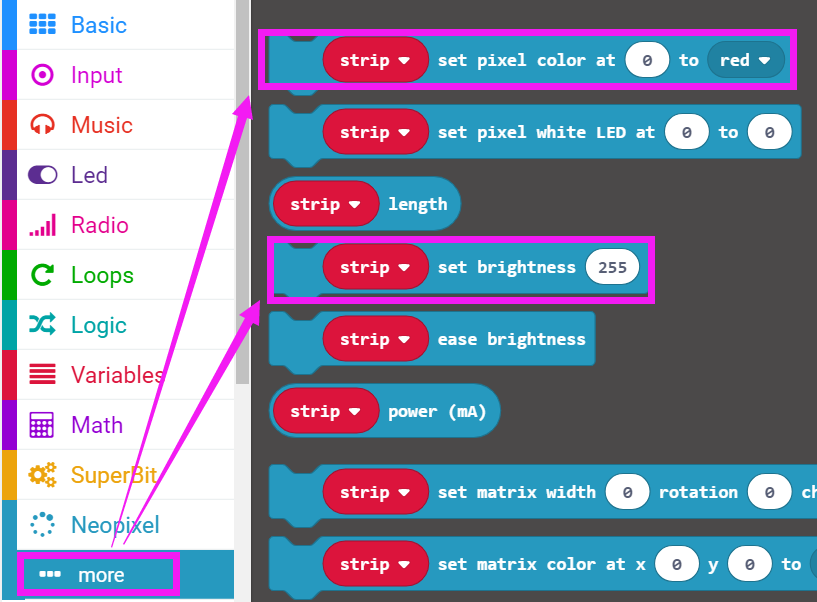 4.Combine building block
The summary program is shown below:
Marquee :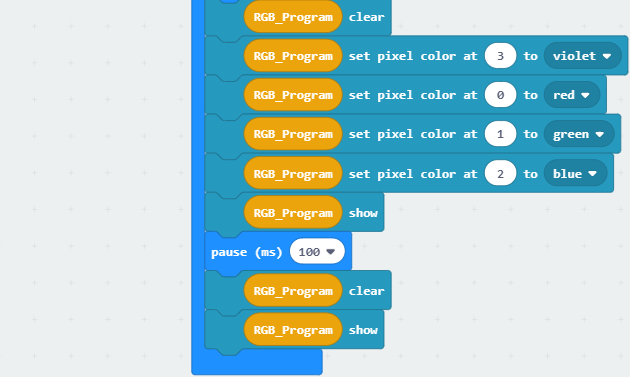 Water lights: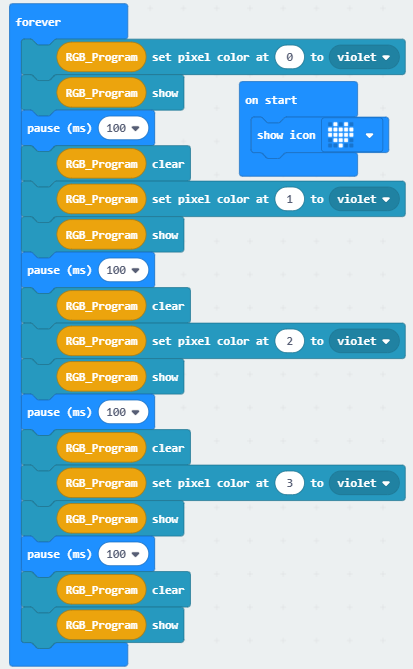 5. Experimental phenomena
After the program is successfully downloaded, the micro:bit dot matrix will display the heart pattern .
Marquee:
We can see that the 4 RGB lights on the Omibox robot are lit up in turn, which looks like water light.
Water lights:
Violet, red, green, and blue colors are cyclically displayed on four RGB lights to show the marquee effect.
If you need to start over, press the reset button on the back of the micro:bit board.
Tutorial
Buy Yahboom programmable Tumble:bit based on Micro:bit compatible with LEGO