Tumble:bit based on Micro:bit Tutorial Charging and Battery
1. Can not be used while charging.
2. The battery voltage needs to be charged in time when it is around 3.7V. When the battery is fully charged, the battery voltage is about 4.2V.
3. If the battery is not used for a long time, the battery on the expansion board should be removed, because the battery will be worn out even in the standby state, and the battery needs to be fully charged before using the battery for a long time.
4. When the battery is charging, the indicator light is red and full of bright blue light (the difference between the indicators here , but the color of the indicator light is different after charging and full charge). After charging is completed, the USB charging cable should be unplugged in time to avoid overcharging and damaging the battery.
5. The charging port is on the Super:bit expansion board, not on the micro:bit board.
6. It is recommended to charge the battery with a power adapter with an output specification of 5V/1A.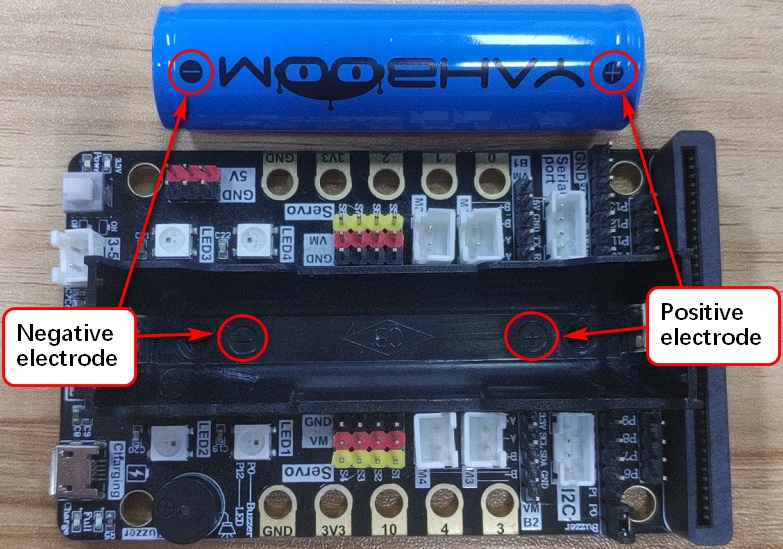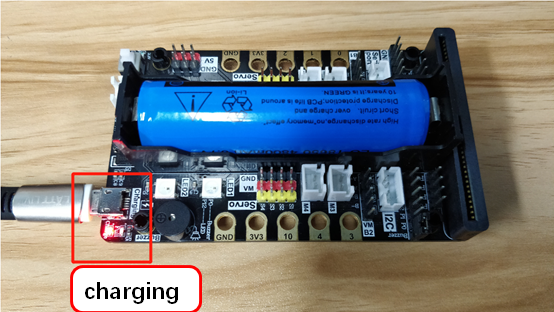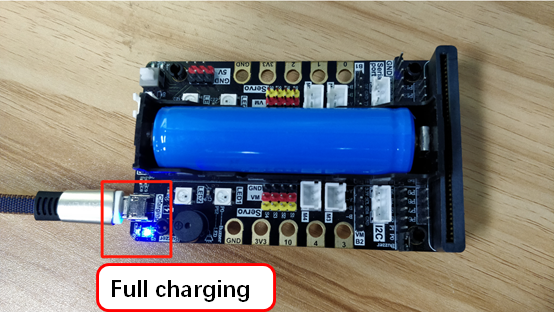 Tutorial