Lesson 10 "APP control"
!!!Note:Please do not use the microbit online programming to open the Bluetooth program, otherwise there will be an error. If you want to use the Bluetooth remote control, please directly copy the hex file we provided to the microbit U disk.
1.Learning goals
In this lesson we will learn to use a Bluetooth app by Android phone to remotely control robots, First of all, we download the program to micro:bit. We can see that the robot's dot matrix shows an "S" as shown in Figure 1.1, this is a state where Bluetooth is not connected. Then turn on Bluetooth, open the Bluetooth remote control APP as shown in Figure 1.2 close to the robot to automatically connect,Alternatively, you can click CONNECT as shown in Figure 1.3 to enter the main control interface, as shown in Figure 1.4.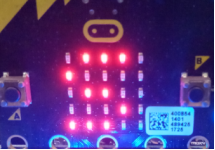 Figure 1.1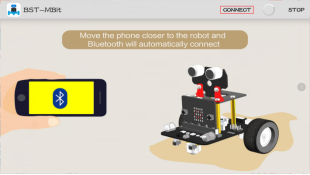 Figure 1.3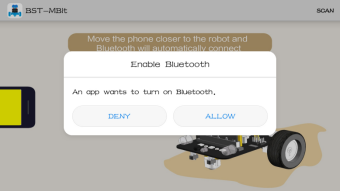 Figure 1.2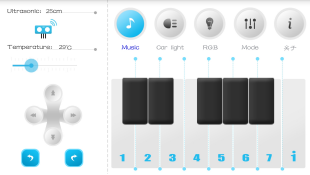 Figure 1.4
When the app interface is switched to the screen shown in Figure 1.5, and the robot's dot matrix is switched to the pattern shown in Figure 1.6, the connection is successful and the next operation can be performed. If Bluetooth is disconnected, micro:bit will display the pattern of Figure 1.7.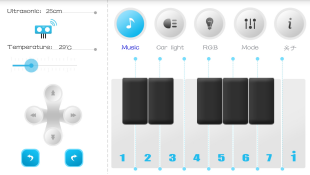 Figure 1.5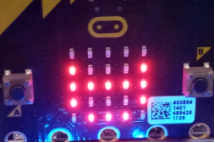 Figure 1.6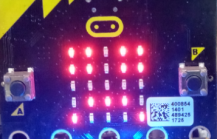 Figure 1.7
2.Preparation
Hardware:
●  1 X micro:bit robot
●  1 X USB cable
●  1 X Infrared controller
●  1 X An Android phone with APP
Then the micro:bit is connected to the computer through USB, and the computer will pop up a U disk and click the URL in the U disk to enter the programming interface. Input this URL https://github.com/lzty634158/yahboom_mbit_en to get the package.
3.Usage method
1.Basic function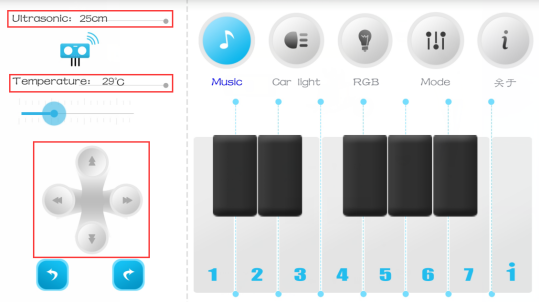 2. Music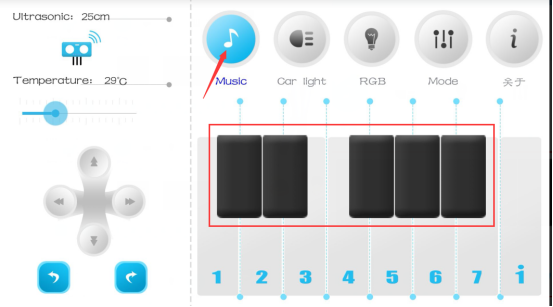 3.Car light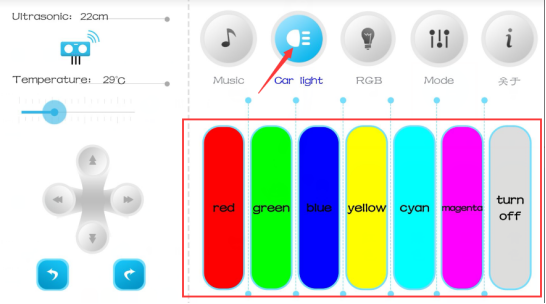 4.RGB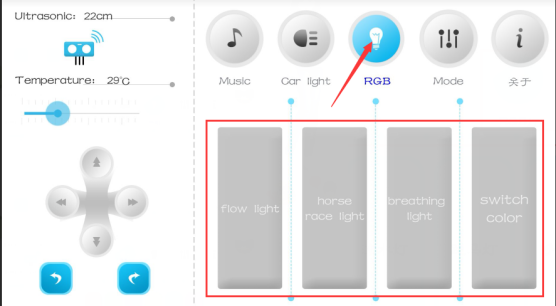 5.Mode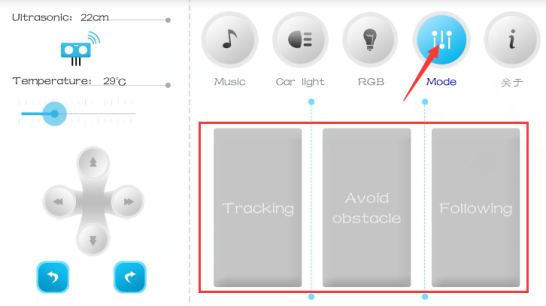 The code of the experiment: Lesson 10 APP control.rar