Lesson 11 "IOS APP control"
!!!Note:Please do not use the micro:bit online programming to open the Bluetooth program, otherwise there will be an error. If you want to use the Bluetooth remote control, please directly copy the hex file we provided to the micro:bit U disk.
1.Learning goals
In this lesson we will learn to use a Bluetooth app by iPhone to remotely control robots.
2.Steps
2.1 You need to download the program to micro:bit. After the program is downloaded, you can see that the robot's dot matrix shows an "S" as shown in Figure 1.1, this is a state where Bluetooth is not connected.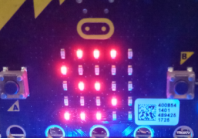 Figure 1.1
2.2 You need to enter APP store of iPhone, and input Mbit click on the search to get the Mbit Bluetooth remote control app. As shown in Figure 1.2 below.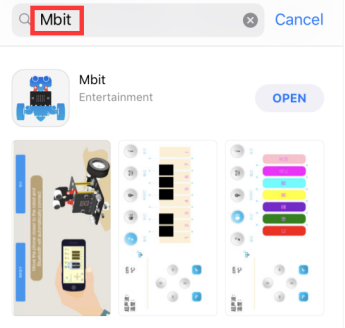 Figure 1.2
2.3 After the app is installed, you need to turn on the Bluetooth of your iPhone. Then, open the Bluetooth remote control APP as shown in Figure 1.3 and move the phone closer to the robot and Bluetooth will automatically connect.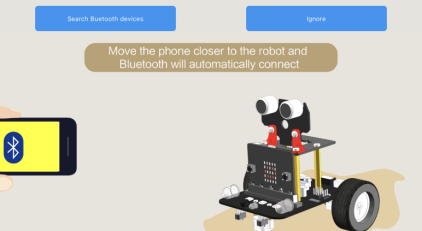 Figure 1.3
If Bluetooth can't connect automatically, you need to click 【Search Bluetooth devices】 to connect the Bluetooth between the phone and the robot. As shown in Figure 1.3.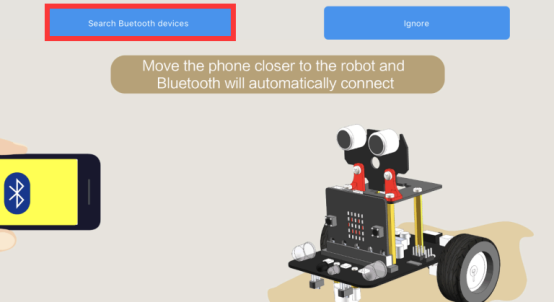 Figure 1.4
2.4 After Bluetooth is successfully connected, you will enter the main control interface, as shown in Figure 1.5. At the same time, the micro:bit dot matrix will display the pattern shown in Figure 1.6. After waiting for the ultrasonic distance of the APP interface to be displayed stably, you can start the remote control robot.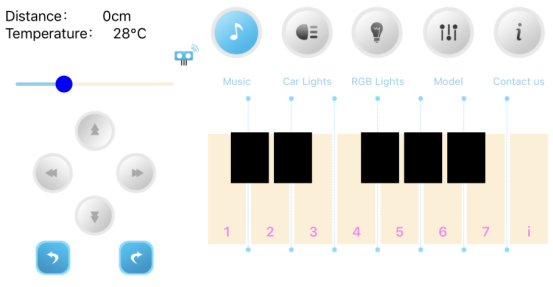 Figure 1.5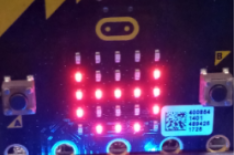 Figure 1.6
 If Bluetooth is disconnected, micro:bit will display the pattern of Figure 1.7.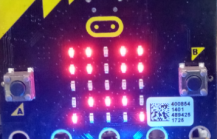 Figure 1.7
3.Introduction of APP
3.1 Basic function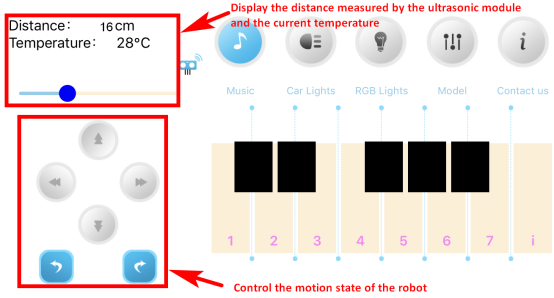 2. Music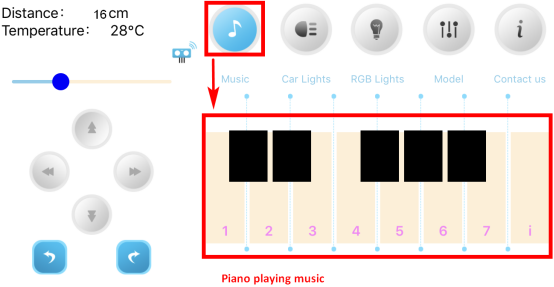 3.Car Lights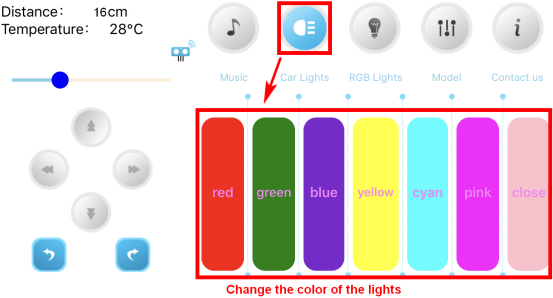 4.RGB Lights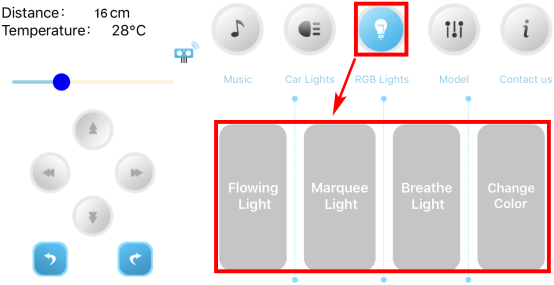 5.Model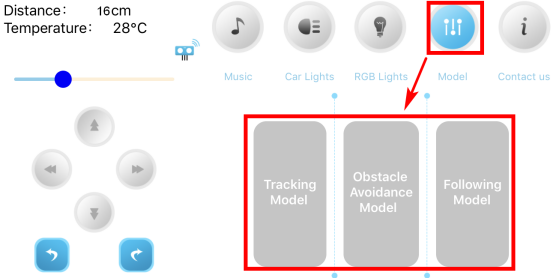 The code of the experiment: Lesson 11 IOS APP control.rar