8.STM32 platform-------Screen display font
1) Preparation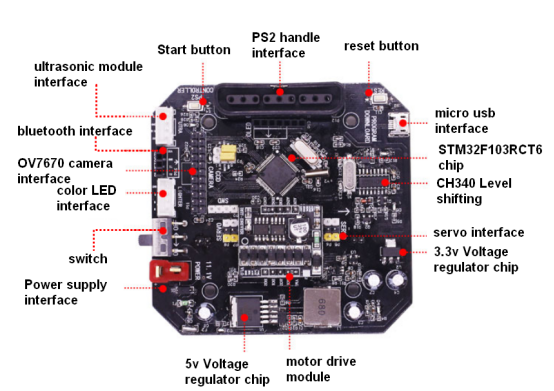 1-1  STM32 expansion board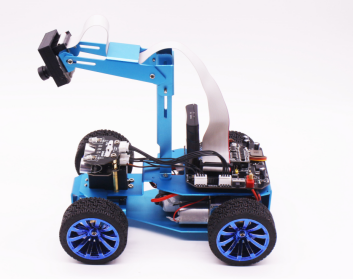 1-2 STM32 smart car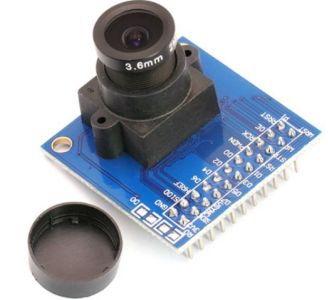 1-3  OV7670
2)Purpose of Experimental
After the car is powered on, the OLED can display the image captured by the camera. Since the screen is an OLED screen and only has two colors: black and white, the display is a binarized image. So you'd better use the camera to shoot some black letters on white paper, the effect is a bit more obvious.
3)Principle of experimental
The camera used in this experiment is OV7670. The image captured by the camera is binarized, the image is turned into black and white, and the image is displayed on the OLED screen.
4)Experimental Steps
4-1 About the schematic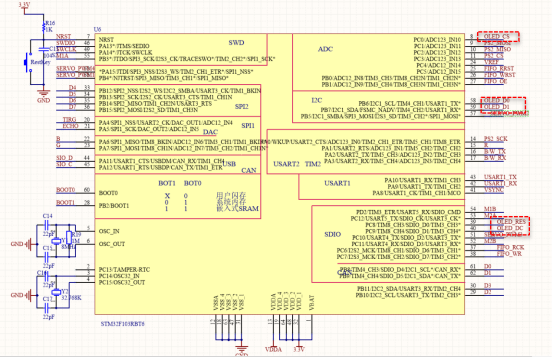 4-1 STM32 main control board circuit diagram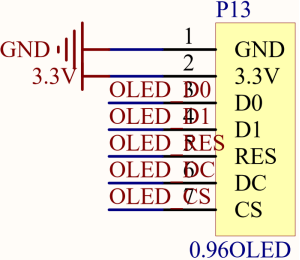 4-2 0.96OLED interface
4-2  According to the circuit schematic:
D0(OLED)-----PB6(STM32)
D1(OLED)-----PB7(STM32)
 RES(OLED)-----PC8(STM32)
DC(OLED)-----PC9(STM32)
CS(OLED)-----PC0(STM32)
4-3  About the code
Please see the folder named Screen display font in the code folder.
The code of the experiment:  8.Screen_display_font.rar
STM32 Visual Tracking Car Tutorial Overview
2.Development environment
3.Experimental tutorial
4. About battery
5. About installation
Download
Buy the STM32 Visual tracking robot car