1. Please download Servo-control.zip we provided into your expansion board. About how to download the code, please refer to 【2.Development environment 】.
2. After download is completed, you can insert battery and servo into expansion board and open the power switch, as shown below.
About wiring of servo:
Yellow line of servo need to connected yellow pin of servo port on expansion board.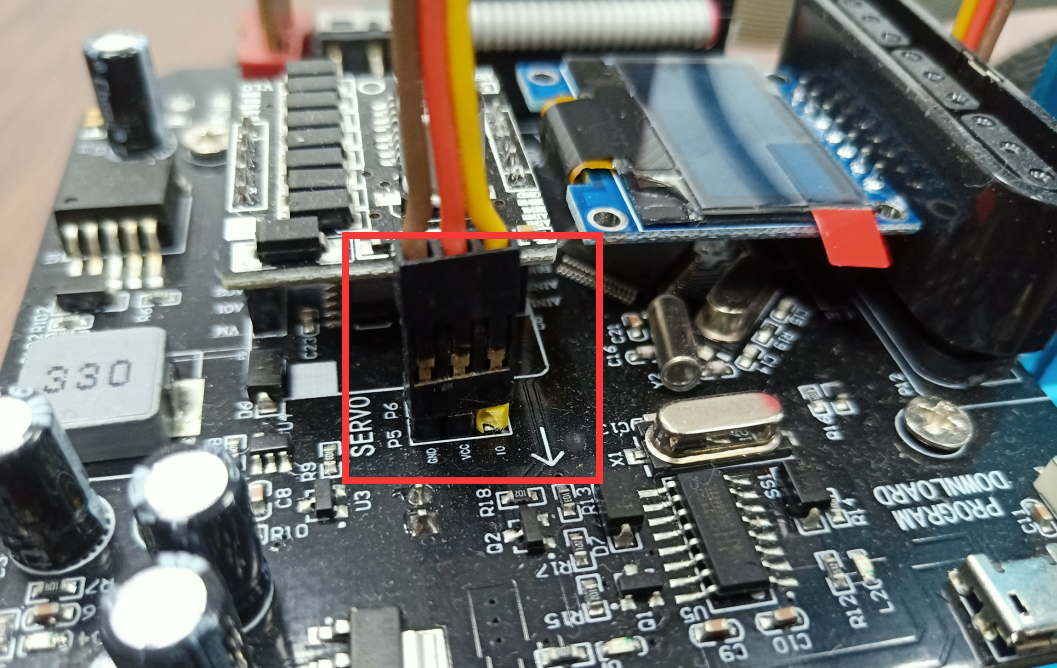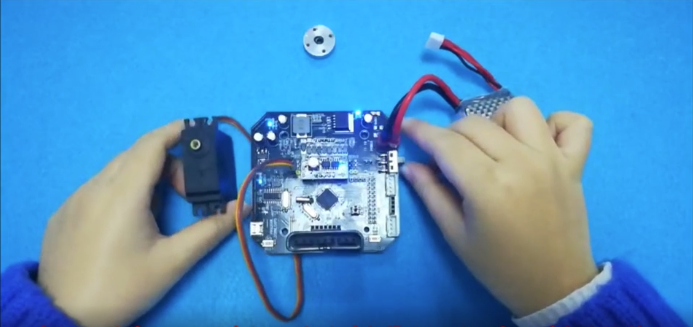 3. Wait for the servo to turn to 90 degrees, and then install the round parts on the servo.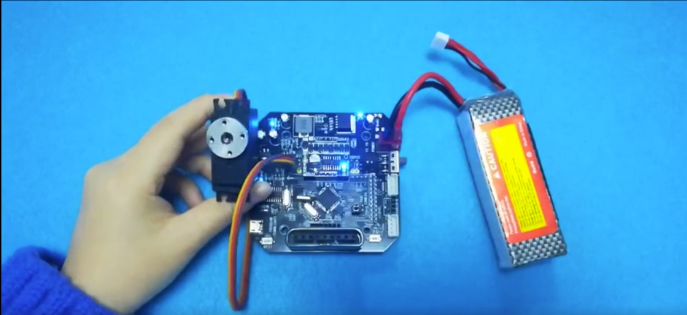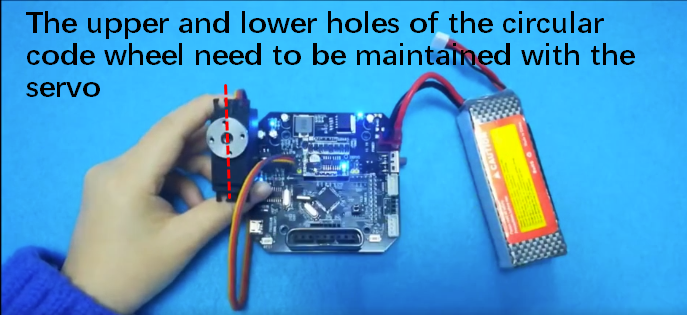 Installation Tutorial
STM32 Visual Tracking Car Tutorial Overview
2.Development environment
3.Experimental tutorial
4. About battery
5. About installation
Download
Buy the STM32 Visual tracking robot car