If you want to connect to WIFI via this method, you must burn the Yabboom_4WD_4B_image.img image we provided. 
This image is for 3B/3B+/4B Raspberry Pi board.
1. After entering the Raspberry Pi system, open a browser and enter 192.168.50.1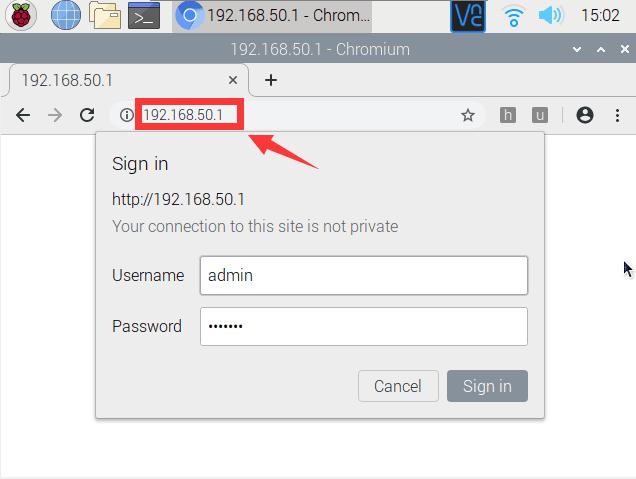 Enter username: admin Password: yahboom
2. Configure Wifi client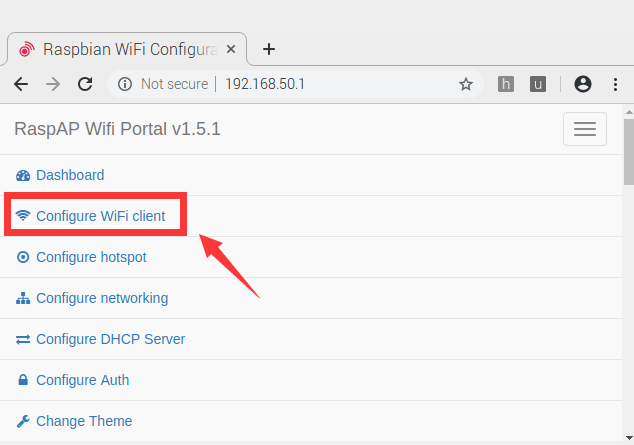 We need to Click "Configure Wifi client".
3. Select your Wifi and input password, then click "ADD"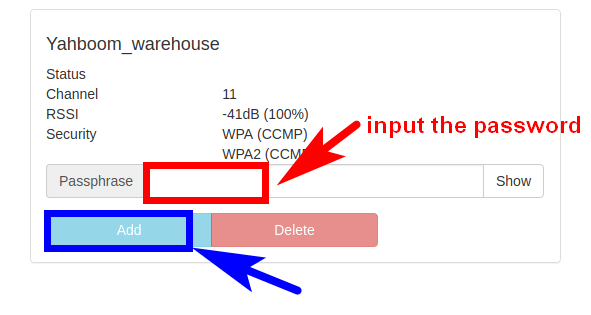 4.Click "Connect", you will connect your Wifi.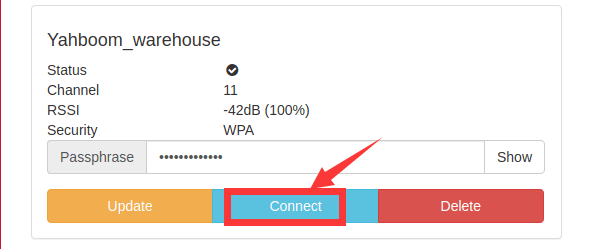 5.Click on the top left corner of the Raspberry Pi system and you will see the IP address of the wireless network.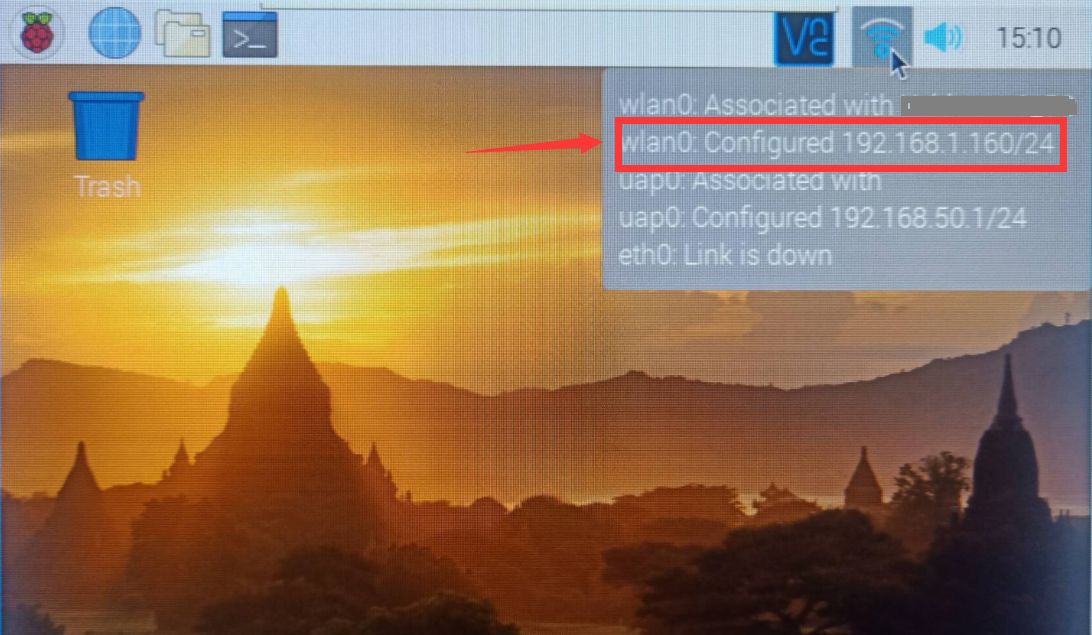 If you can't connect to the Internet after connecting to WIFI:
You need to input the following command at the command terminal.
sudo nano /etc/resolv.conf
Or
sudo vi /etc/resolv.conf

Then, add or modify  nameserver 8.8.8.8   As shown below.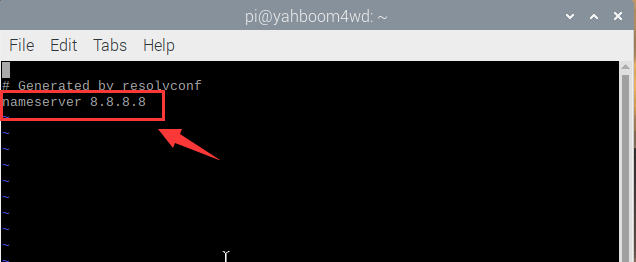 Save and quit.
Next, you can surf the Internet.