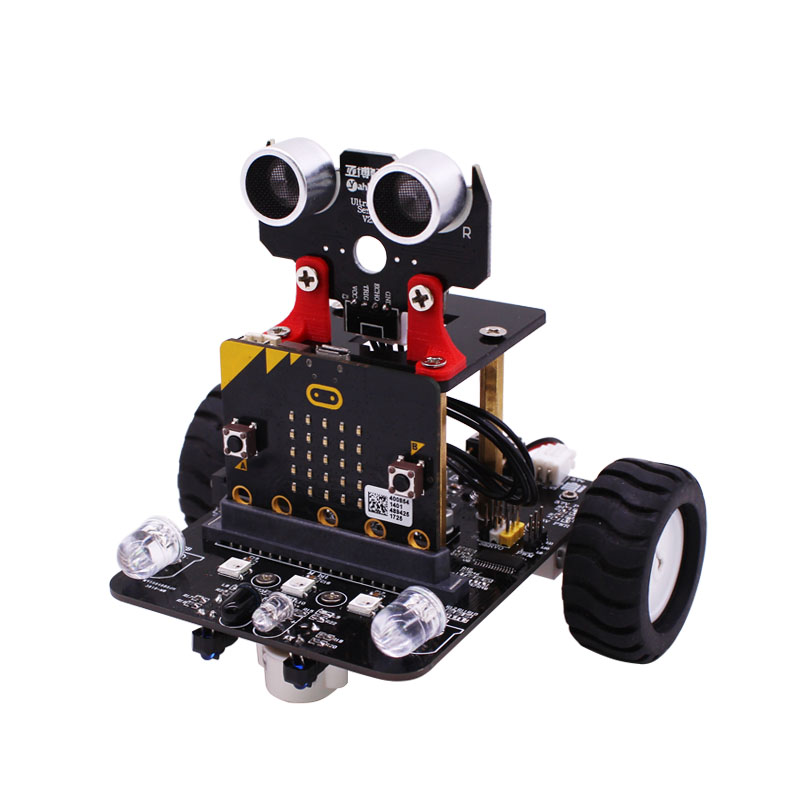 0-1-1.About method of charging
1. micro:bit car charging method:
This car can be charged using our USB data cable.
1-1: First turn the car's power switch to OFF.
1-2: The data cable is inserted into the charging interface of the car expansion board. When charging, the indicator light is colored in one color. When the battery is fully charged, the indicator light will change to another color.
As show below: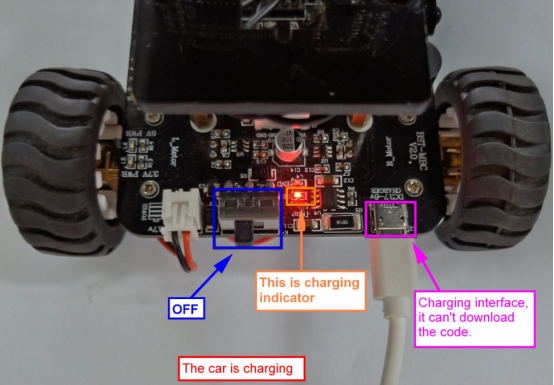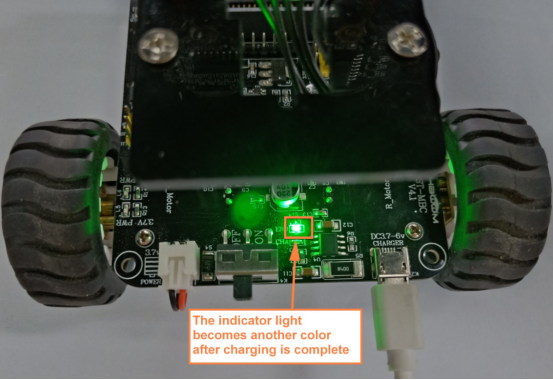 Note: The charging interface can only be used for charging and cannot be used to download programs.
2. When you need to download the program, you can use our USB data cable. One end of the USB cable needs to be plugged into the mciro:bit board.
Note: The USB cable is plugged into the charging port and the program cannot be downloaded.
As shown below: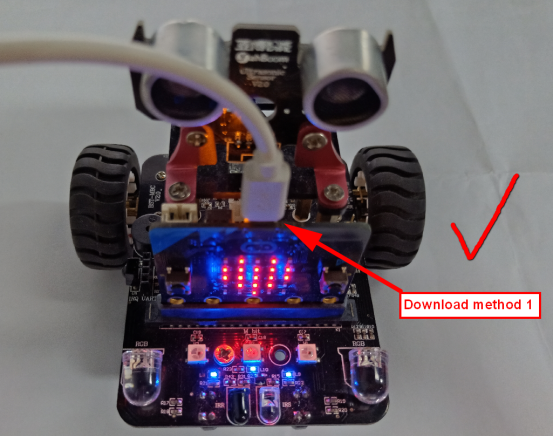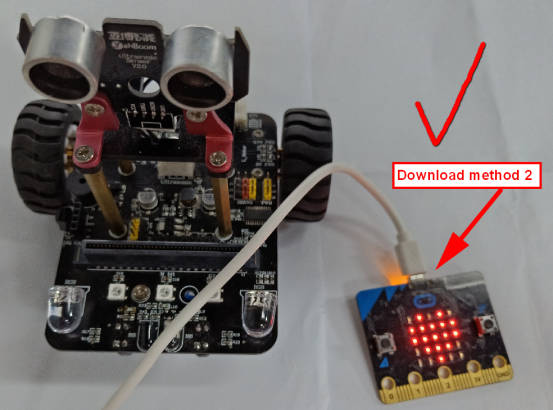 3. For information about the micro:bit expansion board, please go to this website :http://www.yahboom.net/study/breakout