Introduction of programming methods
 Programming online
1. You should use the USB cable to connect the micro:bit to the computer, at this point, the computer will have a micro:bit U disk. You need to open it, click micro:bit website, then entered the micro:bit website or you can enter the URL directly in your browser: http://microbit.org/. 

2. After entering the official website, you can see the interface shown below.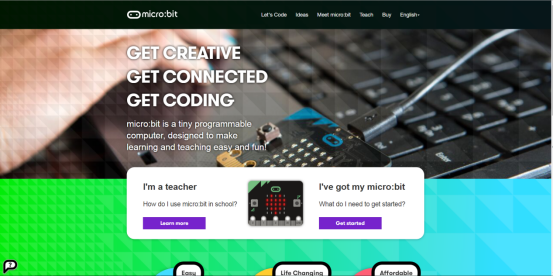 3. You need to click "lets code".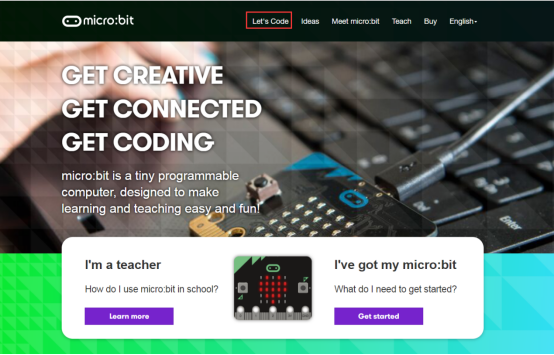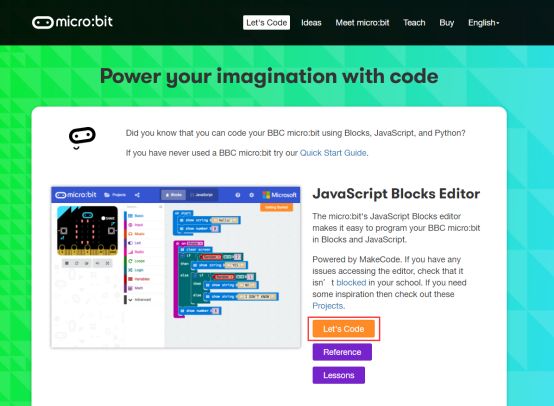 4. Then you can enter the programming interface as shown below.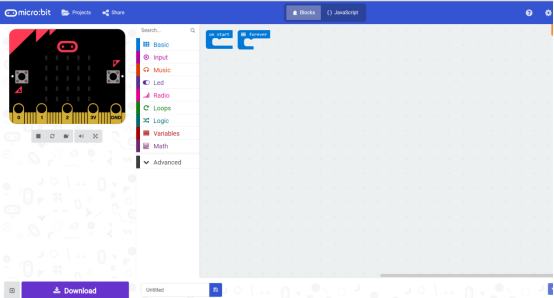 5. You need to click the icon as shown below to add a package.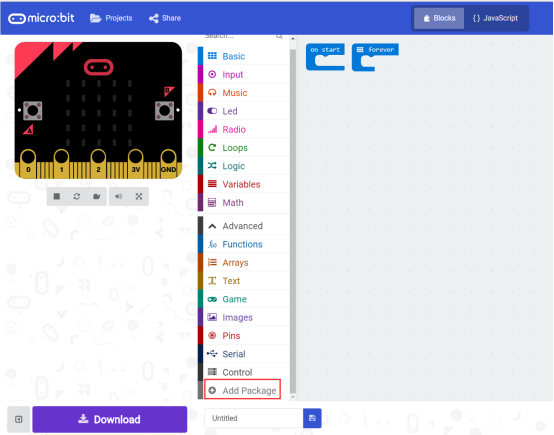 6. You need to input https://github.com/lzty634158/yahboom_mbit_en  to obtain package.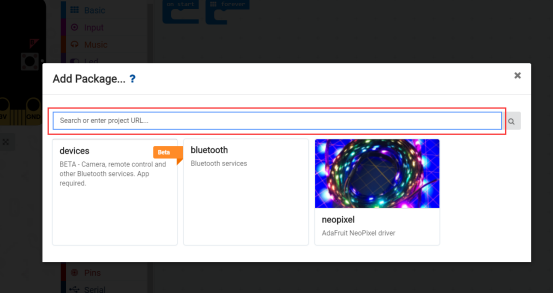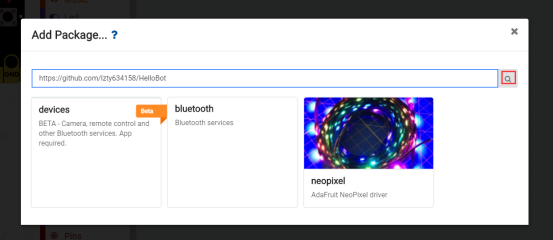 7. After the addition is complete, you can see Yaboom HelloBot package on the left bar.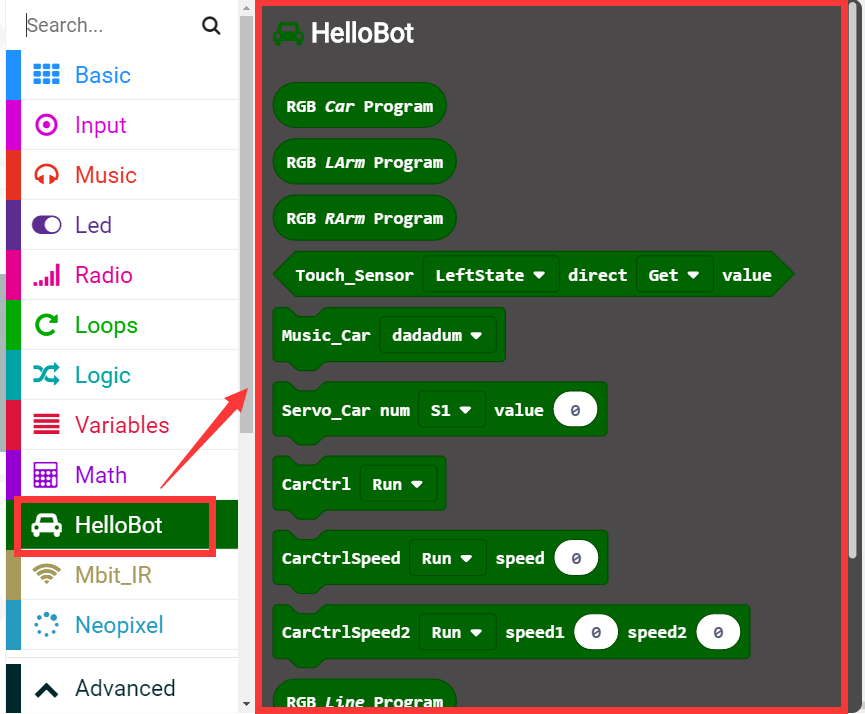 8. After the building blocks, click Download. You can set the download path in the U disk of micro:bit, download it to the computer, and then copy it to the U disk in micro:bit. As shown in the following figure.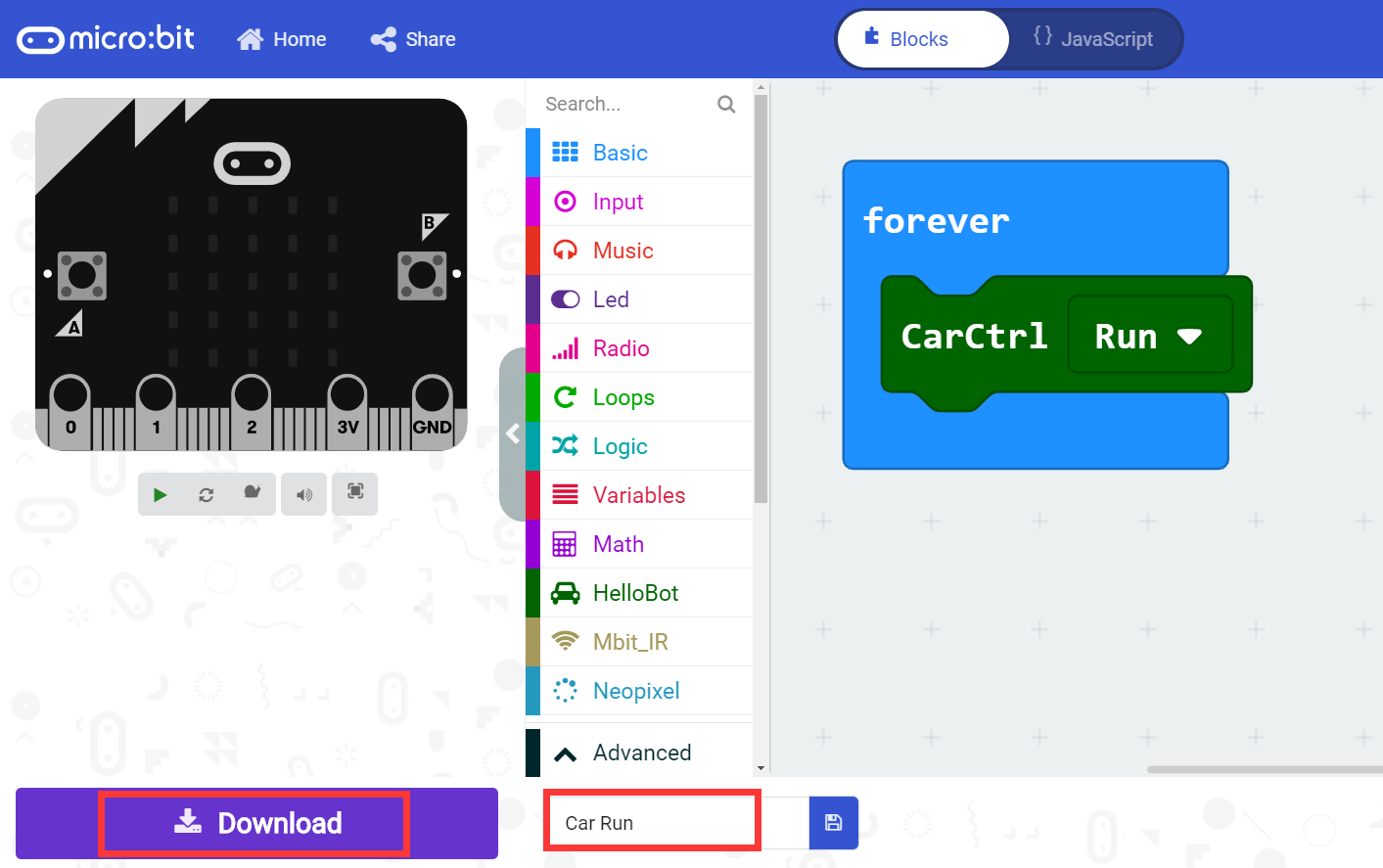 After downloading, you can see the experimental phenomena in the code.
0-1.Preparation before use